Wellness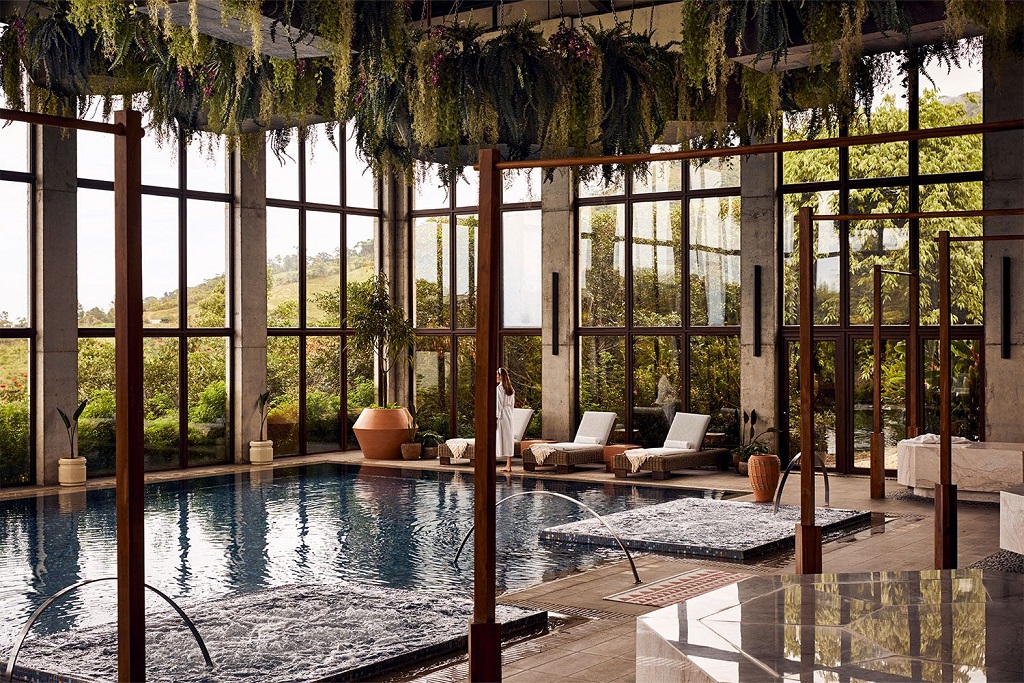 Affordable Wellness Retreats in India
An insight into affordable wellness retreats in India-
In today's fast-paced world, you should prioritize self-care for mental peace and overall well-being. For a good break, you can disconnect from the mundane routine and lifestyle and immerse in the the beneficial practices and activities that promote rejuvenation and good health. Many wellness retreats offer such an experience. However, these wellness retreats can be very costly at the same time. But you should try for choices that suit you best with the numerous affordable options that can provide exceptional value for your money.
Benefits of wellness retreats-
Participating and getting yourself involved in a wellness retreat that brings about effective wellness benefits in your life. Making it a part of your life can further bring peace and harmony in your lifestyle in the long run. It creates a space for self-reflection and relaxation, and allows you to escape the daily stresses of your life. You can recharge and unwind your spirit by indulging yourself in a wellness retreat that is always located in picturesque and serene locations, providing a very peaceful environment.
In addition to this, these wellness retreats offer workshops and different activities that cater to the various aspects of your well-being. Whether you're keen on nutrition, yoga, meditation, or holistic treatments, they provide an opportunity to explore and deepen your knowledge in these aspects and areas. Not only this, they also encourage self-discovery, personal growth, and the development of healthy habits that you can use in your daily lives.
Recognize the following factors before choosing an affordable wellness retreat-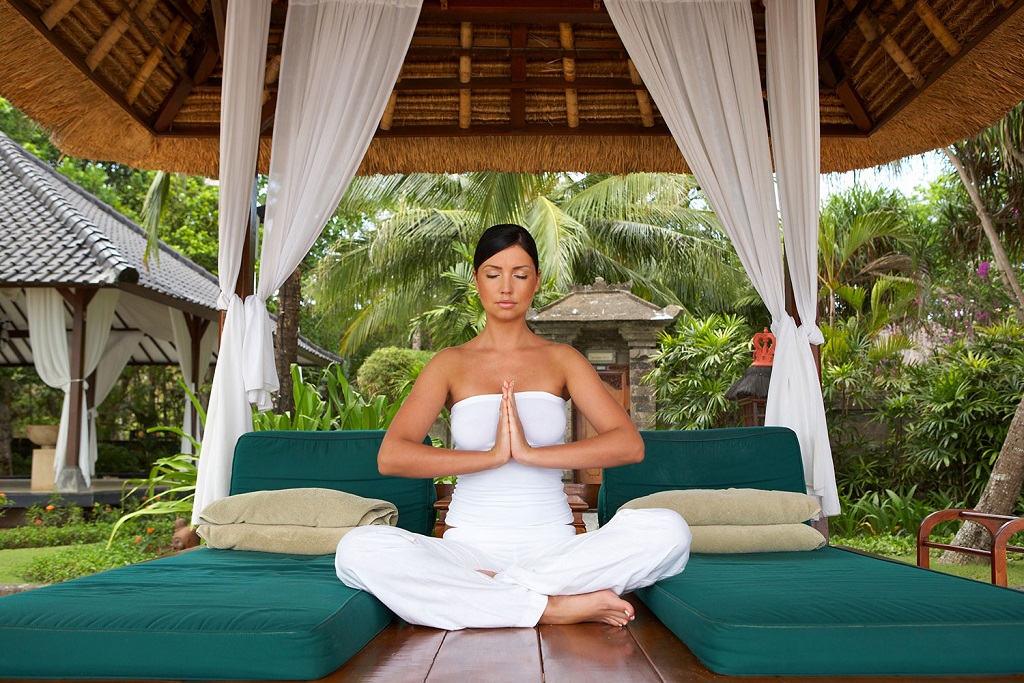 While you select a wellness retreat, there are several factors that you can consider that will ensure that you have an enjoyable and fulfilling experience. Let's have a look at these points below-
You can acknowledge the following the following key options while choosing the best wellness retreat for yourself-
Location: Look for a destination that offers natural beauty and inspires tranquility. Also consider facilities that are available at the retreat, such as accommodation, fitness amenities, and spa services.
Duration: Considering the duration of the wellness retreat is also very important. Some of the retreats often offer weekend getaways. While many others provide longer programs spanning a week or more. You can choose a duration that fits in well with your schedule and also allows you to fully immerse yourself in the elevating experience.
Activities & Itineraries– You should always review a retreat's activities and itineraries. Check if they align with your goals and interests. Always choose a retreat that suits your preferences and offers a diverse range of activities, whether you're seeking adventure, relaxation, or other learning opportunities. Stay focused on choosing the right plan for yourself.
Price– another very important factor to consider is the affordability and price of the wellness retreat. You can evaluate the overall cost, including meals, accommodation, services, activities, and any other additional treatments. You can also compare the different retreats and their price structure to find out the best offers that will be great for your budget.
Reviews– Lastly, you can read testimonials and reviews of past participants. You can get clear insights into about the expertise of the instructors, the quality of the retreat, and the overall experience. You can search for retreats that have positive feedback, reviews, and a good reputation within the wellness industry.
Best affordable wellness retreats in India-
We will now talk about some of the top most affordable wellness retreats in India, which are as follows:
Tattvam In The Hills, Bangalore-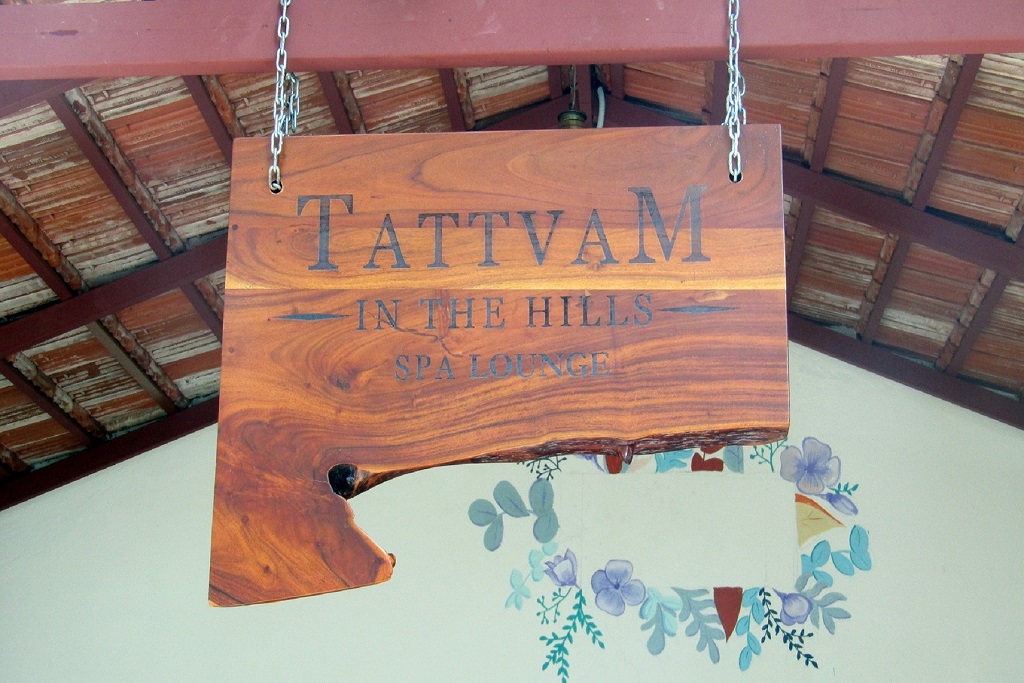 Tattvam in The Hills is a picturesque wellness retreat and spa with multiple options to choose from. You can rest and relax for a good amount of time here. It is a very well maintained and a pretty place to stay. It is located on the hills near Doddaballapur, just 40 minutes from Bangalore International Airport. It is a very affordable wellness retreat that offers a perfect place to enjoy the beauty of nature and the lush green pastures of land around. It also offers Ayurveda and Yoga packages.
The place is spread across 4.5 acres of land which consists of 20 guest rooms, a swimming pool, an Ayurvedic center, and separate places for outdoor and indoor activities. The retreat offers and cooks pure Vegetarian food and dishes that you will relish. It serves Indian, Pan Asian, Tandoori, Western, Continental, and other International dishes as well. The different stay packages, including day out packages here include all activities and services in the resort.
Tattvam On The Beach, Goa-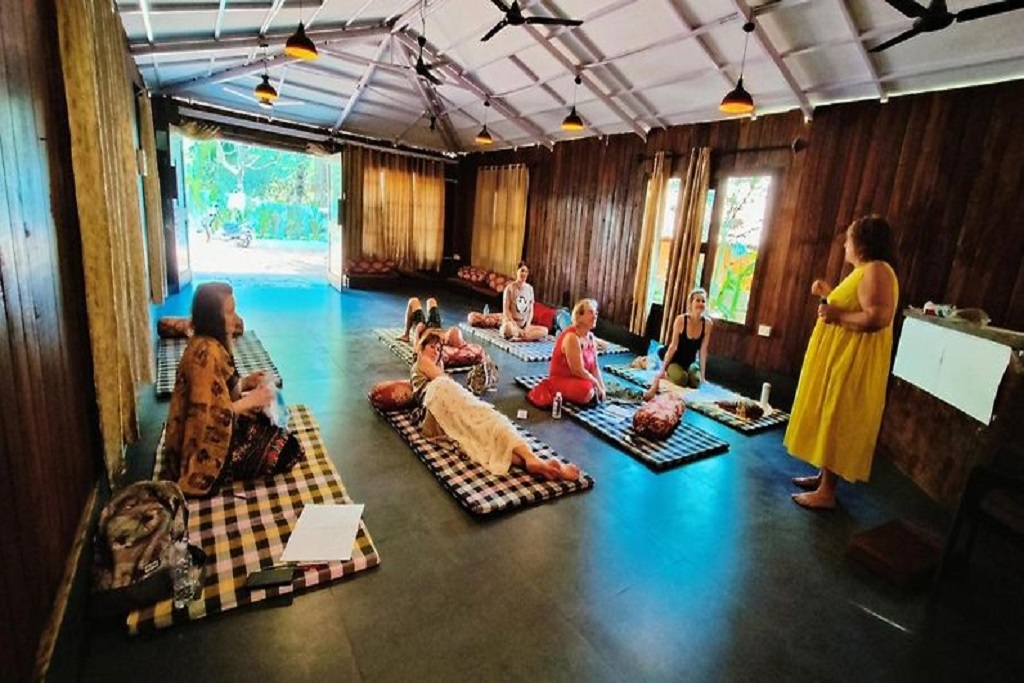 Tattvam On The Beach is a very favored wellness retreat and spa located in Goa, India. With the prevalence of many services and benefits, it is attractive for its affordability and graciousness. Located near Arambol Beach, it is just 40 minutes from Goa International Airport and is a very beloved and scenic site that soaks nature's taste in its purest form. It also offers Ayurvedic and Yoga packages.
It is a pure Vegetarian resort that is spread across the beautiful and elusive beach in Goa. It has 8 sea-facing rooms, 17 cottages, 2 Ayurveda Spa rooms, 1 Yoga hall, and a swimming pool, which is all walkable to the beach. It serves Indian, Tandoori, Pan Asian, and International dishes within the opulent and stunning environment near the beach. You can lift your spirit and experience the great benefit of spending quality time here with your loved ones and bringing joy to them.
Soukya Holistic Health Center, Bangalore-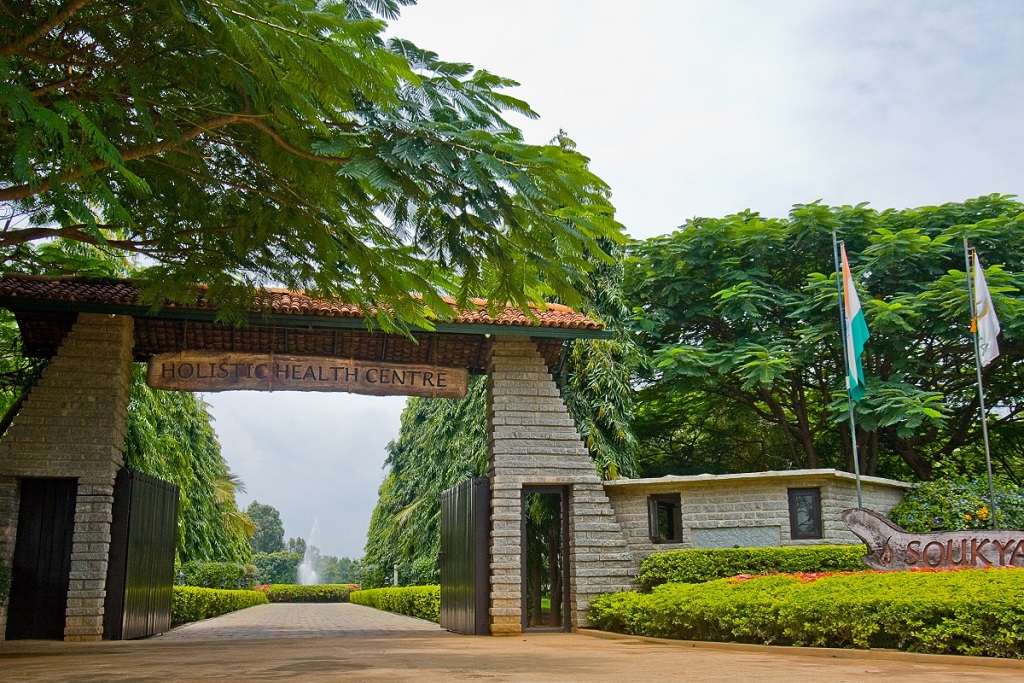 Soukya Holistic Health Center, Bangalore is spread across a land of 30 acres of organic farm and is a great place to restore the balance of your mind, body, and soul. It offers natural, time-tested, and, traditional systems of medicine, like Yoga, Ayurveda, Naturopathy, and Homeopathy. It is the world's first integrative health destination. It is a wondrous place to rejuvenate and feel the healing with unique treatment schedules for rare and complex conditions.
This is an affordable retreat for those who are willing to spend quality time for a good break from their mundane lives. Ayurveda is practiced here as one of the oldest systems of healthcare. You can experience- healing, rejuvenation, and prevention under the same roof. It is a sustainably conceived health and wellness destination, that is also home to several species of exotic birds, flora, and fauna.
Bamboo Yoga Retreat, Goa-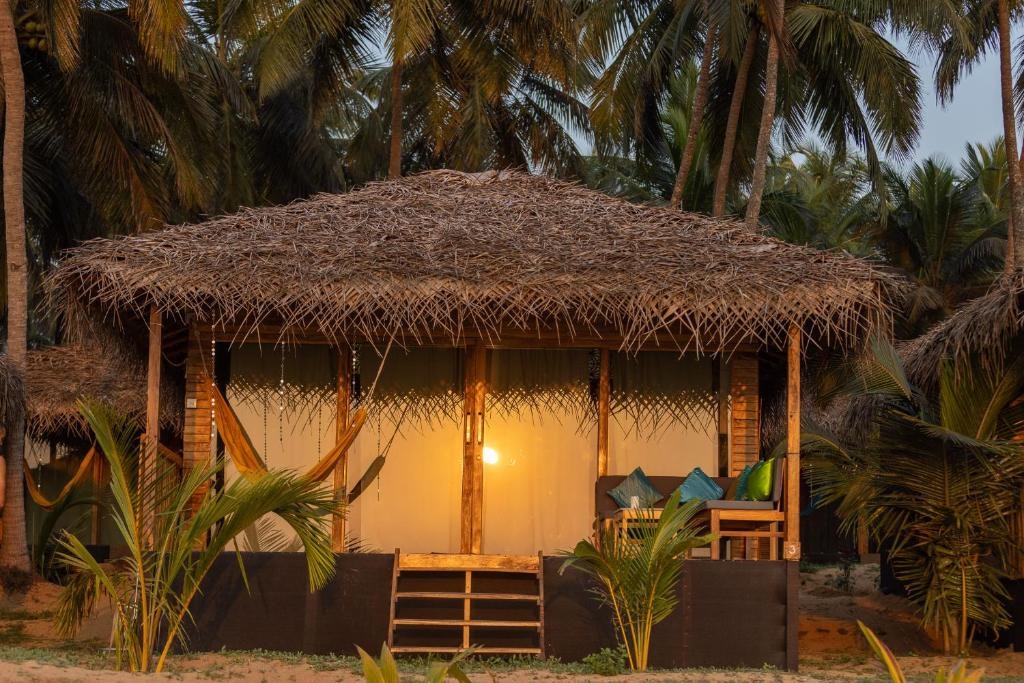 For a mindful journey, the Bamboo Yoga Retreat has been recommended for two best reasons- first, its brilliant location by the beaches of Goa, and second, it's one of the most pocket-friendly retreats in India which offers sunset yoga classes, meditation, accommodation in an en-suite bungalow by the beach with special offers in spa and treatments.
Located at Polem Beach in Canacona, South Goa, this luxurious wellness retreat is taken care of by very reliable and experienced staff members who will make you feel at home with incredible warmth and joy. You can relish beautiful sunshine, yoga, relaxation, and beach time.  You can practice yoga with like-minded people, in the three-aired fully equipped ocean-facing shalas that have soul-feeding views all across Polem Beach. This fascinating experience will draw you towards enjoying the best part of your life that will add to your memories forever.
Sarvaguna Yoga Retreat, Dharamshala & Goa-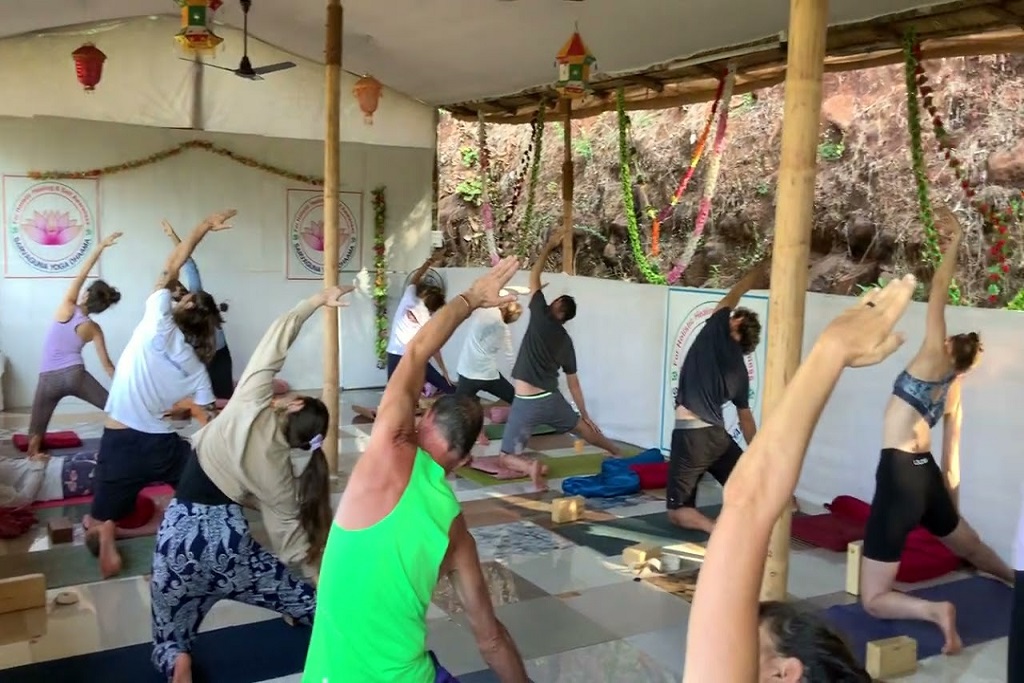 For a soulful and enriching experience, the Sarvaguna Yoga Retreat Center located in Dharamshala and Goa, offers some very beautiful wellness programs that will help you relax and slow down your fast pace with life. The practice of yoga and meditation will touch your life with peace and tranquility. It will bring you close to nature. And the best part is that it is easy on your pocket too.
You will get to spend time with yourself, rejuvenate, refresh, live healthier, find inner peace, and lead a very qualitative life. Dharamshala, a hill town, is located in the lap of the Himalayas, is a great source of an enriching ambiance with the most divine and serene environment around that will let you unwind completely. Located in two different locations- Dharamshala and Goa- is a very budget-friendly relaxation retreat that offers mostly students an opportunity to in the power and practice of yoga and meditation.
Rishikul Yogshala, Rishikesh-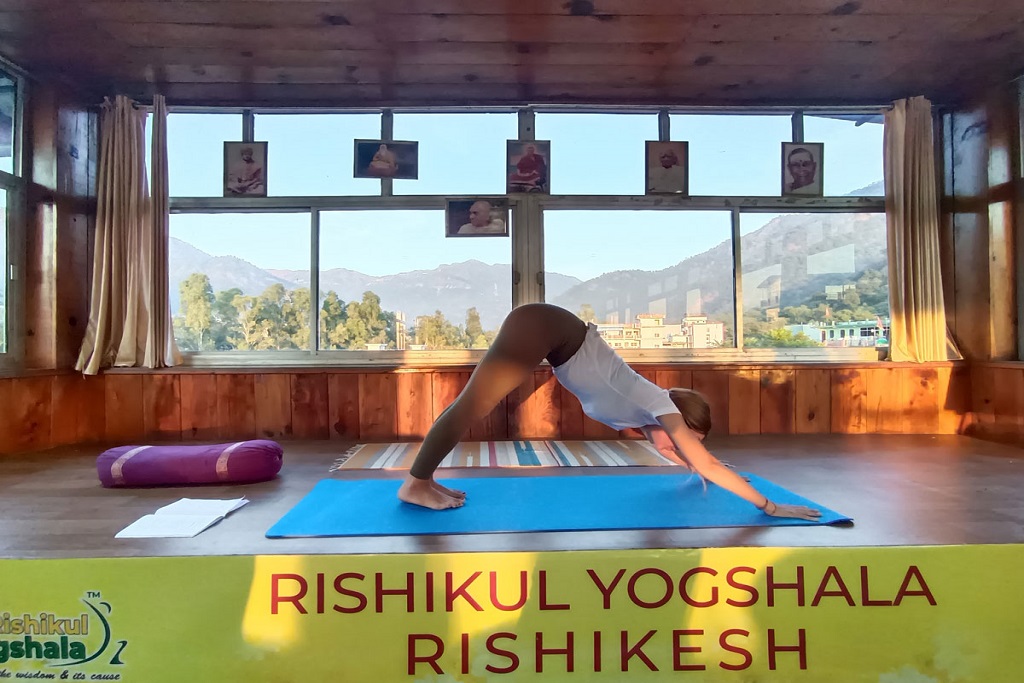 A much-worthy place to visit while you are in Rishikesh and a perfect blend of imparting Yoga teachings and a place to rejuvenate with Ayurveda. Rishikul Yogshala is a great place for cultural immersion, drawing close attention to learning and seeing the local communities nearby. The ashram organizes many excursions and short trips that providesa glimpse of the surroundings and yoga courses, where you will get a chance to learn and explore the history, values, and traditions.
This place is very affordable and most suitable for your pocket. With newer and better opportunities your stay can turn out to be most joyous, colorfully cheerful, lively, and full of celebration.  You can enjoy the best moments while learning yoga. You can also relish pure divinity and happiness with spellbound beauty in abundance all around the place. Memories will be filled with light-hearted and most spirited unbeatable moments that you spend here with amazing Ayurvedic oil massages that are offered here.
Anahat Healing & Yoga Retreat, Mysore–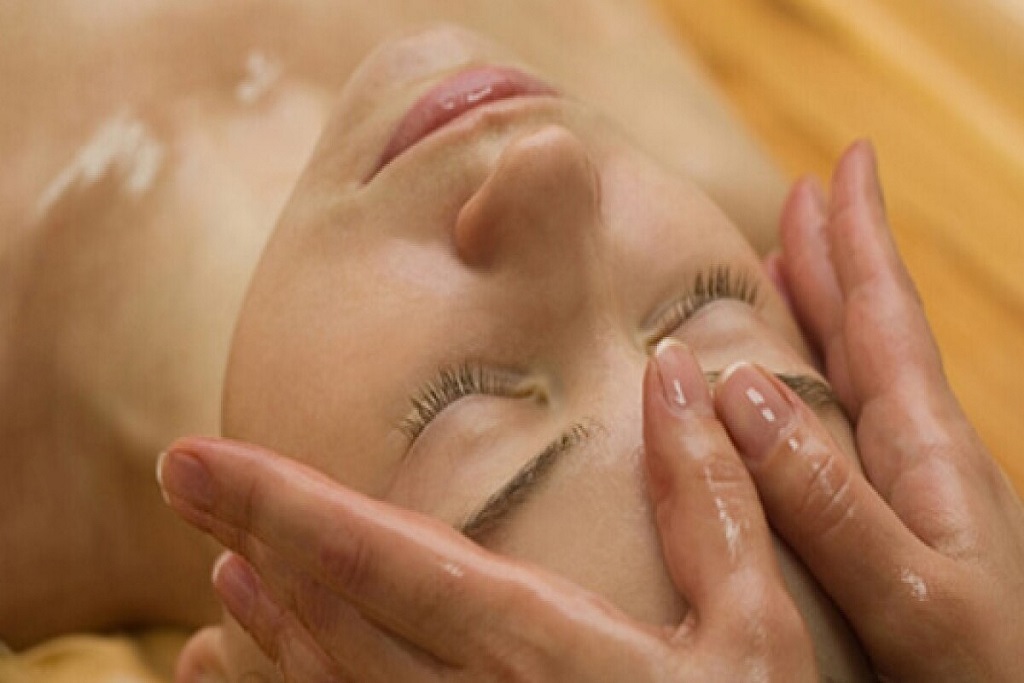 Anahat is a very splendid and wonderful healing and yoga retreat based out of Mysore.  It offers a great taste of Ayurvedic healing that will turn your senses to the ancient wisdom and encourage you to participate in the various health-related programs at very affordable rates. You will surely be amazed to be enriched with the warmth and connection that you will get to feel here with energies that will bind you to nature and your inner self.
While you spend a good amount of time here, you will experience daily soulful yoga practices, regular meditation, and pranayam sessions to help you restore your energies and bring about peace of mind, 5 days a week Ayurvedic massages that will go easy to your body, detox and cleansing programs with sattvic diet and healthy juices, philosophy talks and cooking classes, night accommodation, and lastly, healthy organic meals during the day. You can follow an amazing week place and cherish a soothing self-healing, and well-organized healthy living plan for the day.
Santhi Yoga Internation, Kerala-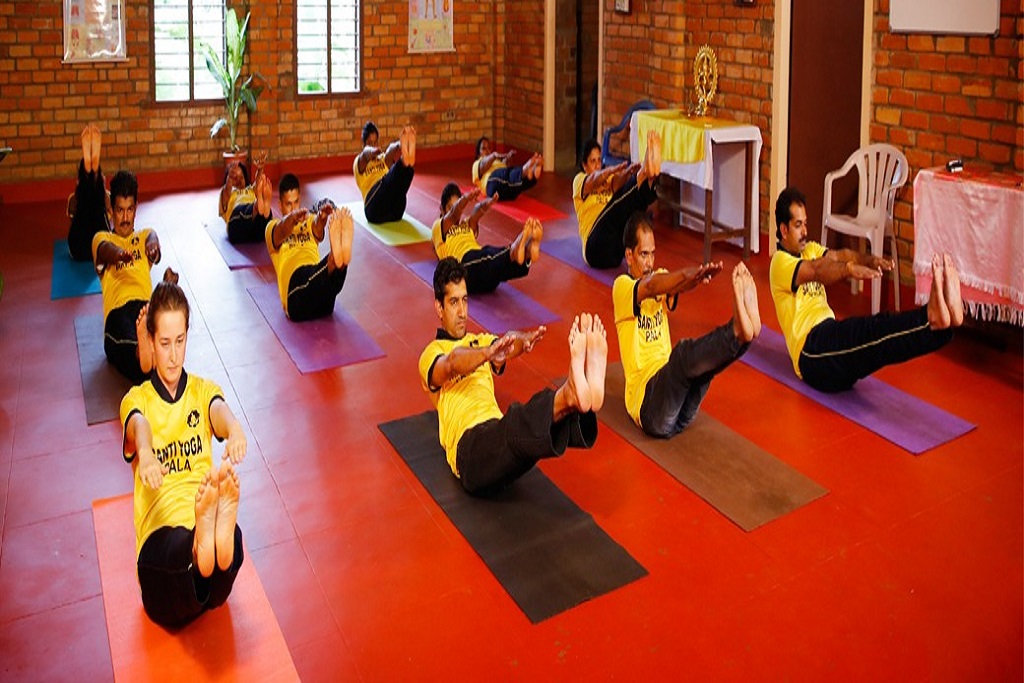 Santhi Yoga International is a very revered international training and research foundation based out of Kerala and is also a Retreat center for visitors and tourists who wish to spend quality time to rejuvenate and relax with some of the most incredible facilities at affordable rates. This place lays great emphasis on the propagation and promotion of Yoga at the national and international levels. It provides competency in teacher's training programs in yoga practices and believes in the upliftment of mankind with the help of yoga. It has a very dedicated, well-equipped, disciplined, and well-trained team as well as teachers who will guide you through.
The retreat center built here offers yoga therapies, meditation sessions, naturopathy workshops, and many rejuvenating activities at affordable rates. You should not miss out on an opportunity like this if you are in Kerala and are looking forward to spending quality time for rejuvenation. Yoga practices here not only deals with the superficial level of exercising but it is incorporated in such a manner that it emphasises on overall health, happiness, and harmony with your body and mind. It will help you get connected to your inner self with great intensity.
Veda 5 Wellness Retreat, Rishikesh (Himalayas), Goa, and Kerala-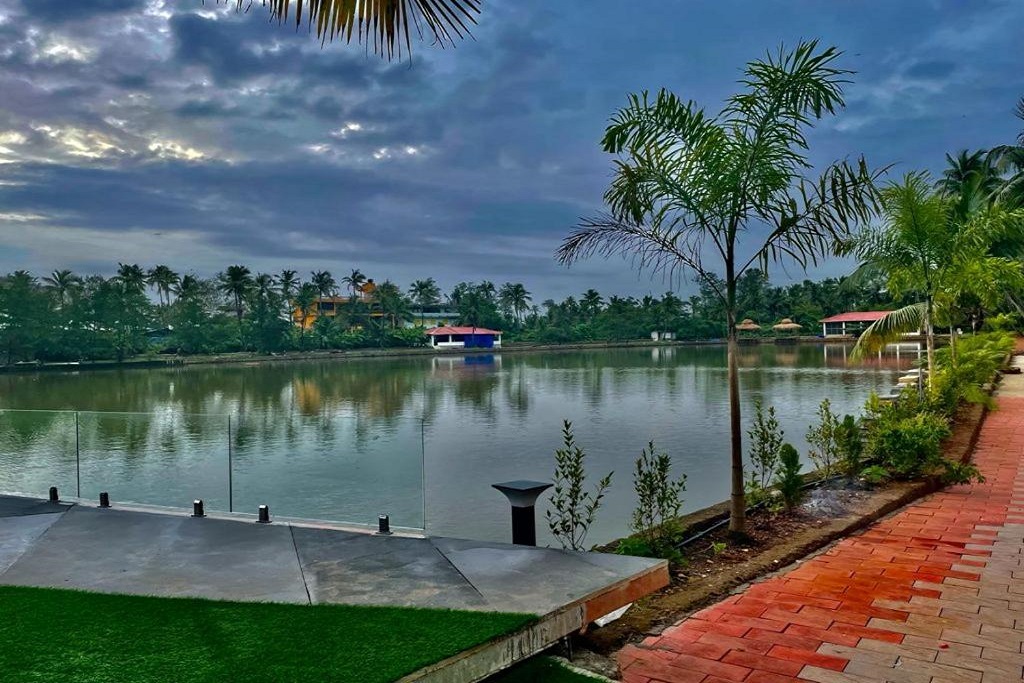 When the wisdom of the sages and treasure of the ages combine, it is represented in the form of a highly appreciated wellness retreat that has spent most of its time uplifting and rejuvenating the spirits of so many people around the corner of the country and many more to come. Veda 5 Ayurveda, Yoga and Wellness Retreat is one such place. Here the Veda 5 Ayurveda & Yoga Retreat is situated on the Neelkanth Road, Rishikesh, Uttrakhand, India. Veda 5 Wellness Retreat & Spa is located on Dando Road, Arambol, Goa, India. The third option is Veda 5 Ayurveda Living Village is located at Kuri Kuzhi Beach, P.O., Kaipamangalam, Dt. Thrissur, Kerala, India.
All the above three options are places where you can energize your soul and feel the offbeat privilege it has to offer you. These options can be visited once you are closer to these places will open great avenues for you to cherish your dream to overcome stress and anxiety or other chronic diseases and will be more easy on your pocket than you can think of.
Anandalaxmi Ayurveda Retreat, Near Kovalam, Trivandrum, Kerala-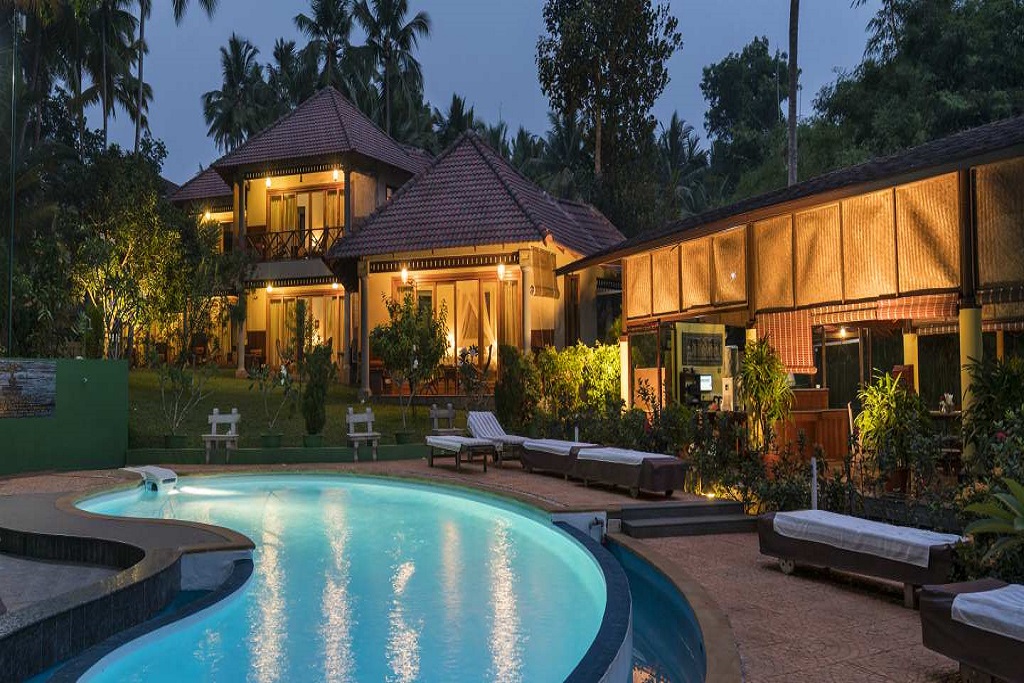 Anandalaxmi Ayurveda Retreat is located at Temple Road, Chowara, near Kovalam, in Trivandrum, Kerala. This is a luxury ayurveda wellness retreat that will revive your spirit and make way you're your happiness, comfort, and well-being. Your stay here can be further inspiring with a beauty of nature in the surroundings blended with healthy living and unique ayurvedic treatments, healthy vegetarian cuisines, and dwelling in an accommodation with spacious and contemporary rooms.
This place is very affordable and easy on your pocket with the luxury services that it offers for your stay. You can rejuvenate and feel the bliss that this unique and spacious place has to offer. A mix of traditional Ayurveda and cultural heritage, the view of the Arabian Sea is a very soulful experience. You can take a break and feel the goodness of the healthy home style food and cuisines making your everyday dining experience memorable.
Somatheeram Ayurveda Village, Kerala–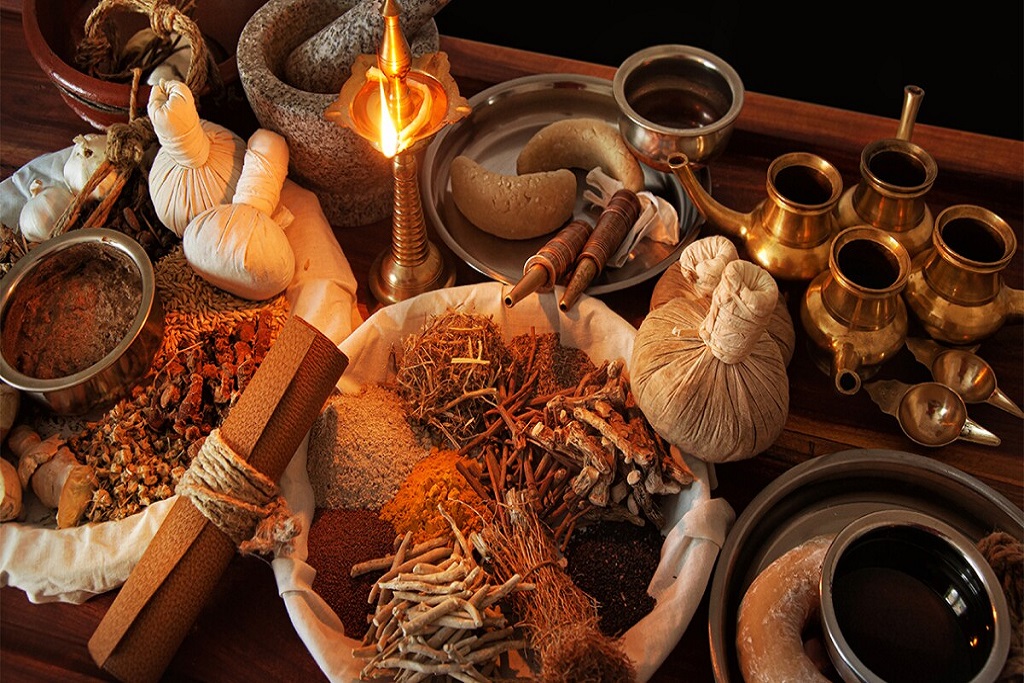 Somatheeram Ayurveda Wellness Retreat is a soulful and very rewarding wellness retreat situated on  Malabar Beach in Kerala and has some great features for revival of perfect health conditions. This place can be considered as one of the best ayurvedic centers in Kerala with renowned doctors and ayurveda specialists offering specialized treatments for various health conditions catering to western diseases for more than 30 years now.
Visitors and guests feel great satisfaction with the treatment and services that this place offers to them. This is an affordable wellness retreat that also offers authentic Ayurveda treatments on the breathtaking Malabar coasts of Kerala. With various treatment packages, you can enroll in a particular program depending on your health condition and enjoy the relaxation and peace this beautiful luxurious place has to offer. With dedicated and highly skilled team members and highly equipped rooms that are embodied with Indian tradition from the  outside and tailor the needs of the guests in the Western style from the inside.
Kairali The Ayurveda Healing Village, Pallakad, Kerala-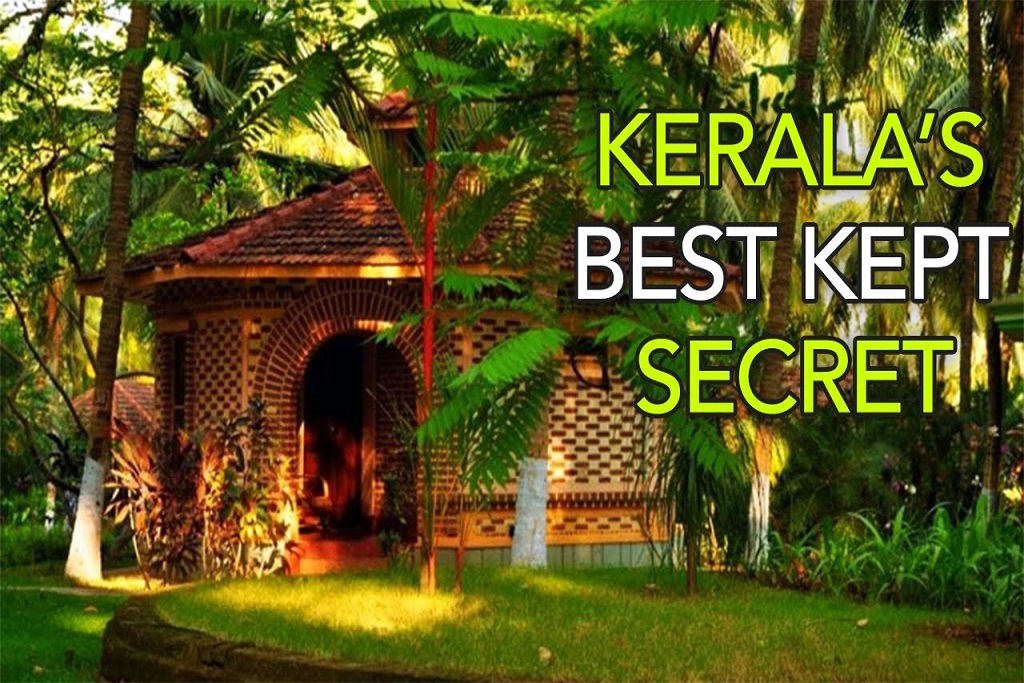 Kairali The Ayurveda Healing Village is located at the foothills of the Nilgiri and Annamalai ranges, (Western Ghats), in Pallakad, Kerala, and is a one-stop destination for various the Ayurvedic treatments, authentic Ayurveda therapies,  along with meditation and yoga sessions for various health issues. Set amidst forests, mountains, rivers, and fertile valleys are the 30 premium villas, surrounded by the fragrance of Pala trees. This place has a very curative and restorative ambiance.
It is a very affordable wellness retreat that you can enjoy spending your stay at. Many engaging activities are followed as part of the routine such as mindful breathing, walking meditation, Om chanting, cooking, and so on. Accommodations are very comfortable here with expert and skilled professionals to take care of everything while you are there.