Ayurveda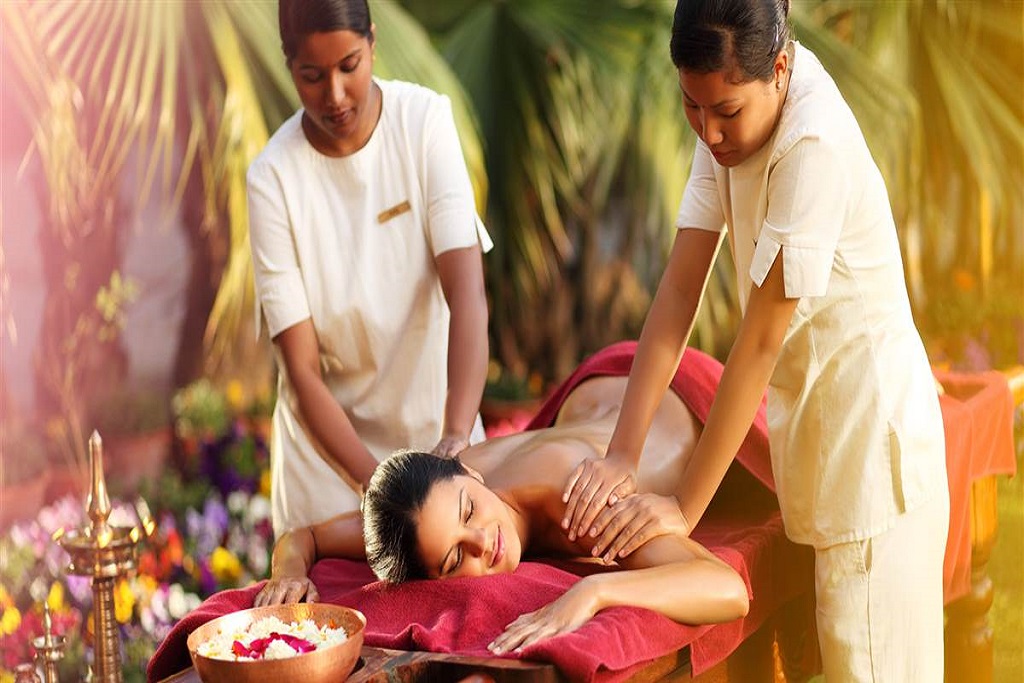 Best Ayurveda Resorts in India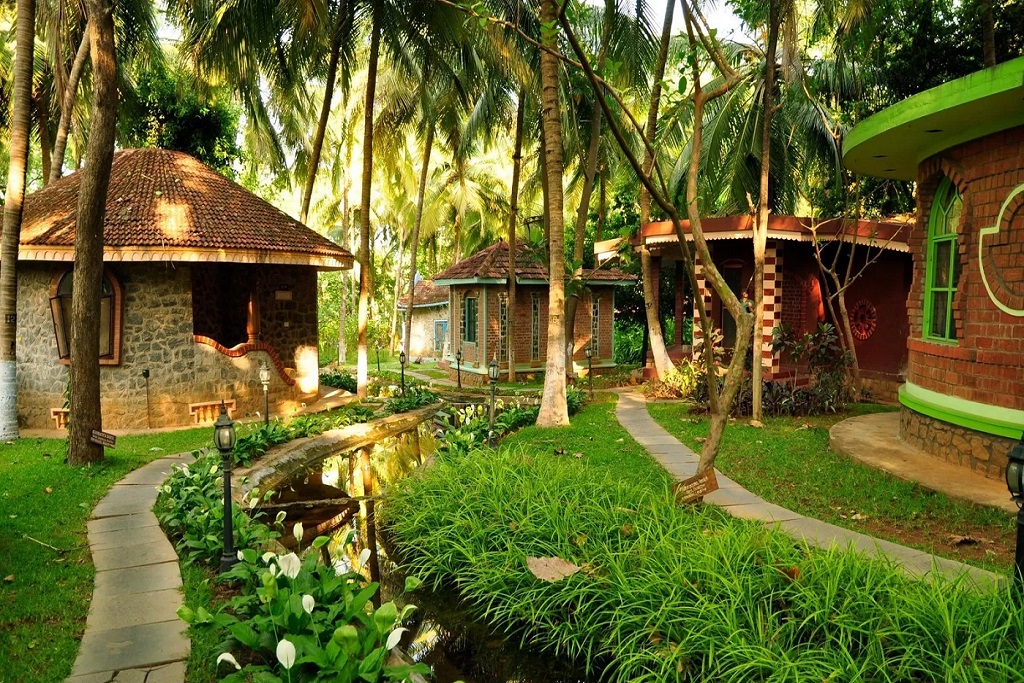 You can refresh yourselves with the joy of spending a relaxed vacation in India. Travelers across the world visit India to unwind and feel the bliss that our country offers in some of the best Ayurveda resorts. You can spend a long and relaxed holiday vacation to vacate all the stress and disharmony that may have been created inside you due to the mundane everyday routine or a toxic urban lifestyle.  There is a high demand for spa and Ayurveda health resorts in India as more and more people are willing to spend their vacation in a specialized and nature-blessed environment to inculcate good vibes in and around them.
With the great level of stress that everyone is facing  today's date, people are more cautious about their mental, physical, and emotional health. And therefore they are seeking great health benefits that will support their system in the long run. Also, it leads to a more divine path towards spiritualism and yoga. Ayurveda resorts in India welcome their guests for pampering hospitality, revitalizing treatments, unrivaled bliss, and a peaceful ambiance.
Below is a list of some of the top Ayurveda Resorts in India for spending a very refreshing vacation-
Tattvam In The Hills, Bangalore-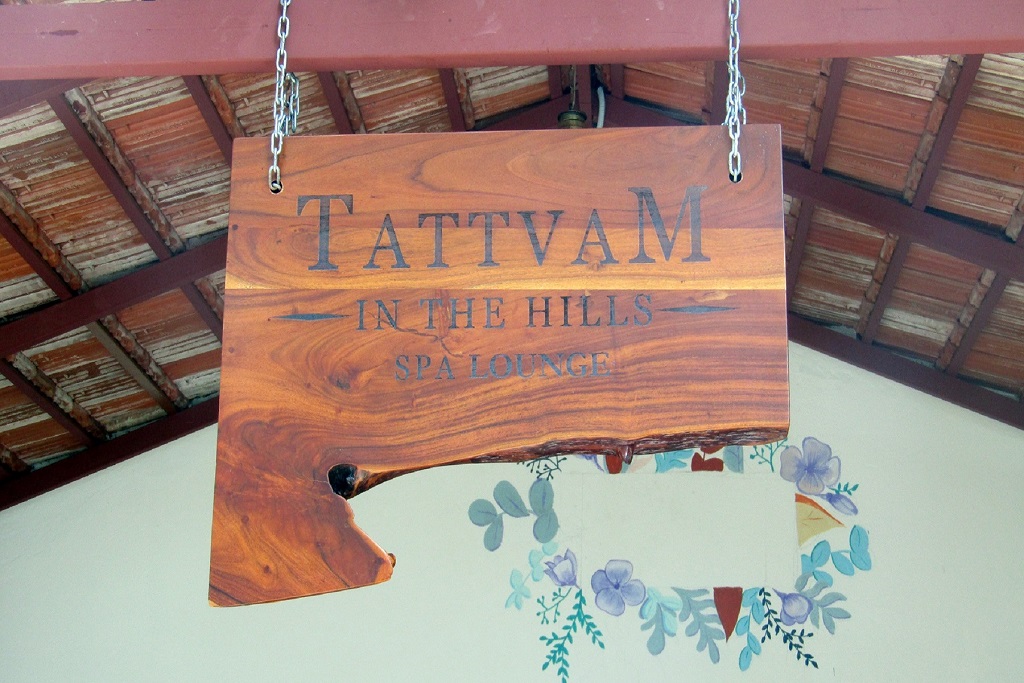 You will be delighted on your very first visit to Tattvam in Bangalore. This is a top Ayurveda resort situated near Doddaballapur, very close to the Bangalore Airport. This place is a haven for various wellness packages such as detox, Panchakarma, and rejuvenation. It provides a very tranquil and private space to its guests to nourish, pamper, detoxify, and recharge your spirit, mind, and body that will also create a roadmap to guide you down towards the spiritual path of self-realization, and self-discovery.
The various programs that it offers its guests are the greatly appreciated Yoga sessions that invigorate and cleanse the body, meditation sessions and yogic practices to calm your mind, Authentic Ayurveda and Panchakarma therapies to rejuvenate the body, Vegetarian, and nourishing, soul-feeding food to detoxify and heal the body. This place is quite spacious with 20 rooms spread across 4 acres of landscaped greenery, situated just 35 minutes from the Bangalore International Airport.
Tattvam On The Beach, Goa-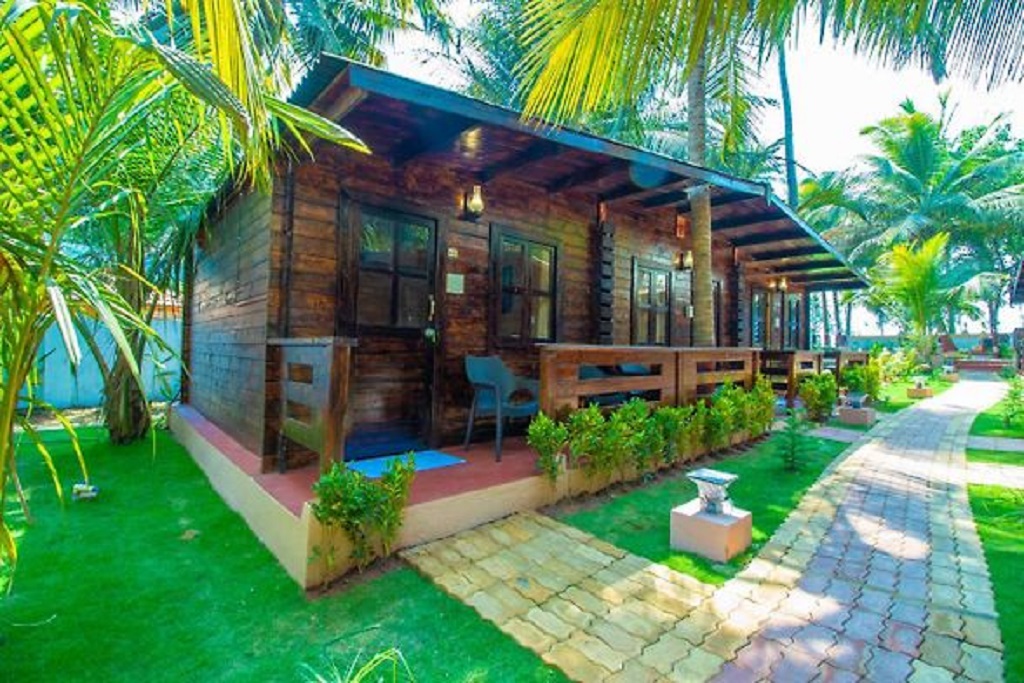 Tattvam On The Beach is a very relaxing wellness Ayurveda resort located near Arambol Beach close to Goa Airport.  It hosts a several services and treatments for its guests and offers an Ayurvedic Wellness Center from where you can choose wellness packages depending on your interest and need for detox, Panchakarma, and rejuvenation.
Situated only 35 minutes away from the Goa International Airport, Tattvam is a beach resort and is walkable to the beach. It has 8 sea-facing rooms, 17 cottages, 2 Ayurveda spa rooms, 1 Yoga hall, and a swimming pool that facilitates a soothing experience for its guests. You can simply loosen up and feel the bliss this place has to offer. This place offers Authentic Ayurveda and Panchakarma to rejuvenate the body, meditation sessions to calm and relax your mind, Yoga sessions to invigorate and cleanse the body, and nourishing, vegetarian food to detoxify and heal your body.
Soukya Holistic Health Center, Bangalore-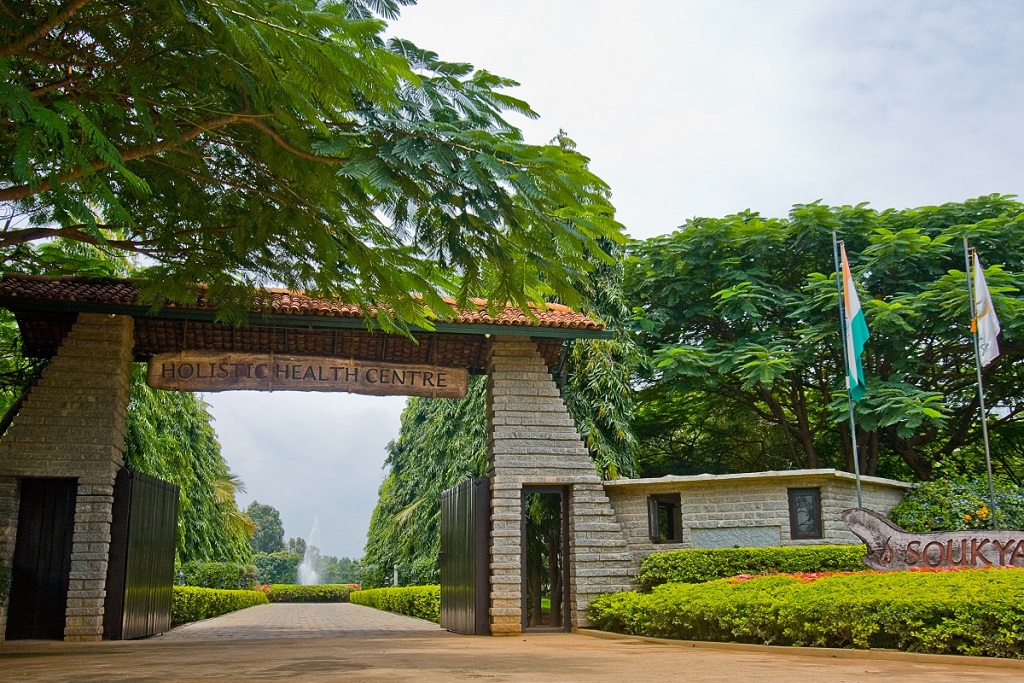 Soukya is a 30-acre organic farm that treats you for Ayurveda, Naturopathy, Yoga, and Homeopathy along with many other contemporary therapies. This is a perfect health destination for your body's natural balance of mind, body, and soul. It practices an approach that is time-tested, traditional, and natural. You can experience a sense of great healing, prevention, and rejuvenation here. It offers early intervention, prevention, and treatments for various illnesses and offers medical and wellness programs that address lifestyle issues as well as very rare and complex conditions.
People from all over the world are treated here for various problems. This place is an enormous health and wellness destination and is also home to various species of flora, fauna, and exotic birds. It promotes mental health, and the promotion and prevention of illnesses with many therapies and wellness programs like Acupressure, Acupuncture, Reflexology, and Dietetics, all under one roof.  Also, it offers services that enhance strength, vitality, energy, and mental clarity and guide on mental, physical, and social well-being.
Ananda In The Himalayas-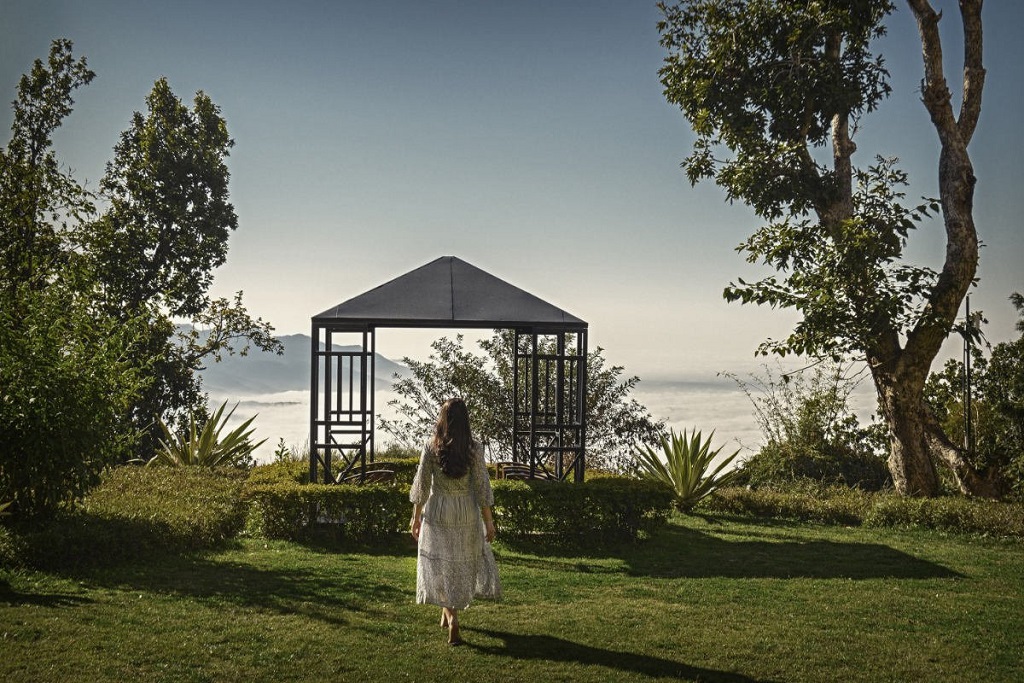 The very name of this place refers to "bliss". It is located in the lap of the Himalayas and is one of the very best luxury wellness and Ayurveda resorts in India. This place is spread across 24, 000 square feet of land.  It lies between Haridwar and Rishikesh, nestled at the foothills of the Himalayas, and overlooks the Ganges River which is a haven in itself. Its enormous spa services are located on the Maharaja's Palace Estate which is spread across 100 acres of land and is a sprawling luxury spa that is an idyllic setting for pampering you and feeling the bliss of feeling anew.
This place offers far-reaching and extensive care with the help of many treatments and therapies that are made use of. Besides spa and Ayurveda therapies, it also facilitates many treatments for stress, detox, anti-aging, inch-loss, weight loss, chakra balancing, and many more. There is a facility for 24 treatment rooms with many super- skilled physicians, fitness experts, therapists, and nutritionists who pamper the guests in every possible way.
Kumarakom Lake Resort, Kerala-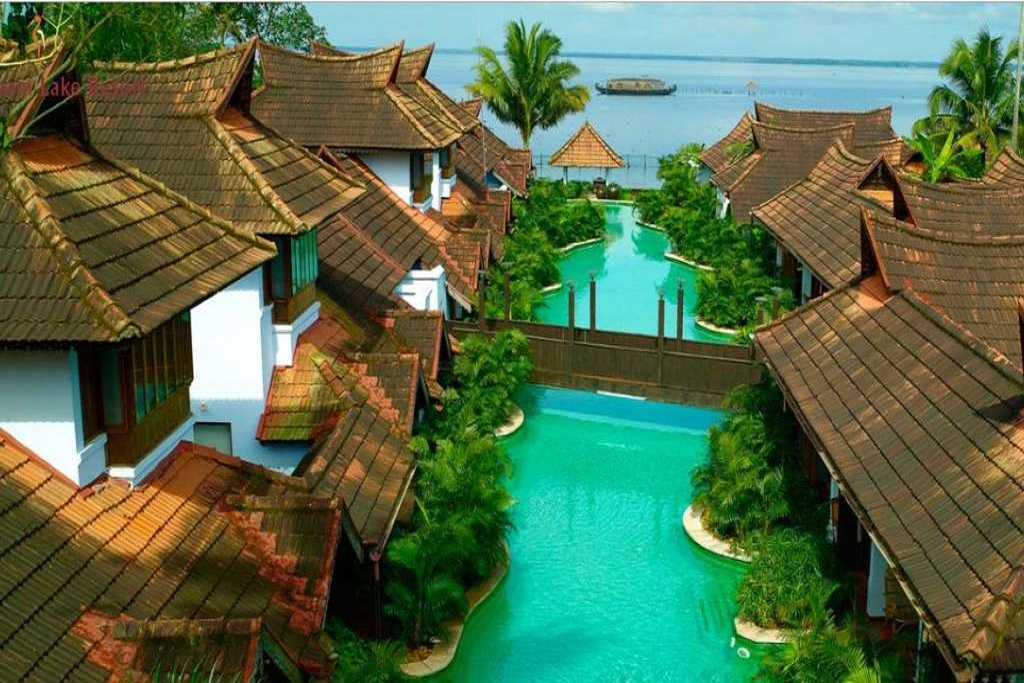 The Kumarakom Ayurveda Lake resort is a fabulous place to visit and is considered one of the best places for spa holidays in India. Your unrivaled experience with this resort will leave you awestruck. This is featured as one of the most luxurious holiday destinations in the world. It is heritage retreat for Ayurvedic healing. Spread across 25 acres of land, it is located along the Vembanad Lake in Kerala.
With its spa services which are as old as 200 years, it is associated with doctors who practice the old knowledge of Ayurveda which is 5000 years ancient. All treatments here are based on the category of body system like Vatta, Pitta, and Kapha in Ayurveda. It helps in promoting a balanced approach towards your lifestyle and wellness and detoxifies, de-stresses the body, and rejuvenates and balances the chakras. Treatments and therapies comprise Rejuvenation, De-stress packages, Panchakarma, Weight reduction, Yoga, Meditation, and Beauty care treatment.
Kalari Kovilakom, Palakkad, Kerala-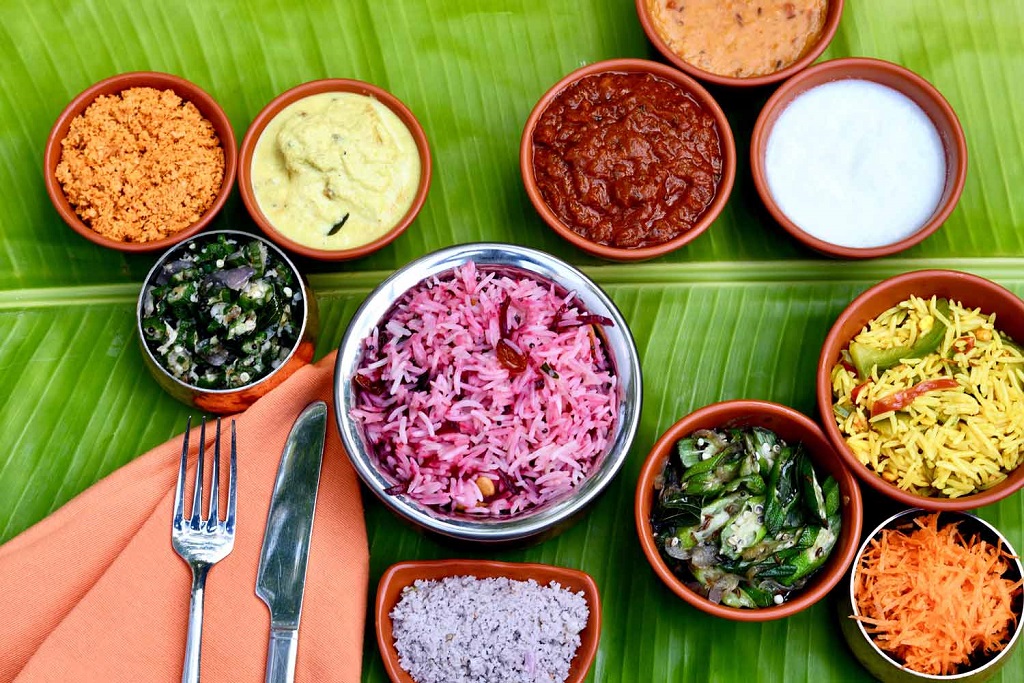 This resort has a reputation in the world for being a great place for Ayurveda healing. This was earlier a 19th -century palace of the Vengunad Kingdom which was later converted into a center for Ayurveda treatments. It was refurbished into a unique luxurious property where the very ancient practices are being followed diligently and religiously. A soul-lifting experience along with the scenic beauty all around this place makes it truly worthwhile.
Every treatment here is based on the ancient knowledge of Ayurveda. For excellent results customized therapies combined with Yoga and Meditation are performed according to the body type. Even the spa here has some best rituals like massages and purifying baths.  The food provided here is inspired by Ayurveda. All ingredients for treatments are grown in the herb garden of Kalari itself. Many extensive gardens  grow Ayurvedic herbs. There is a chanting hall, a very well-stocked library, and cultural and music performances are also being held here.
Vivanta by Taj, Bekal, Kasargod, Kerala-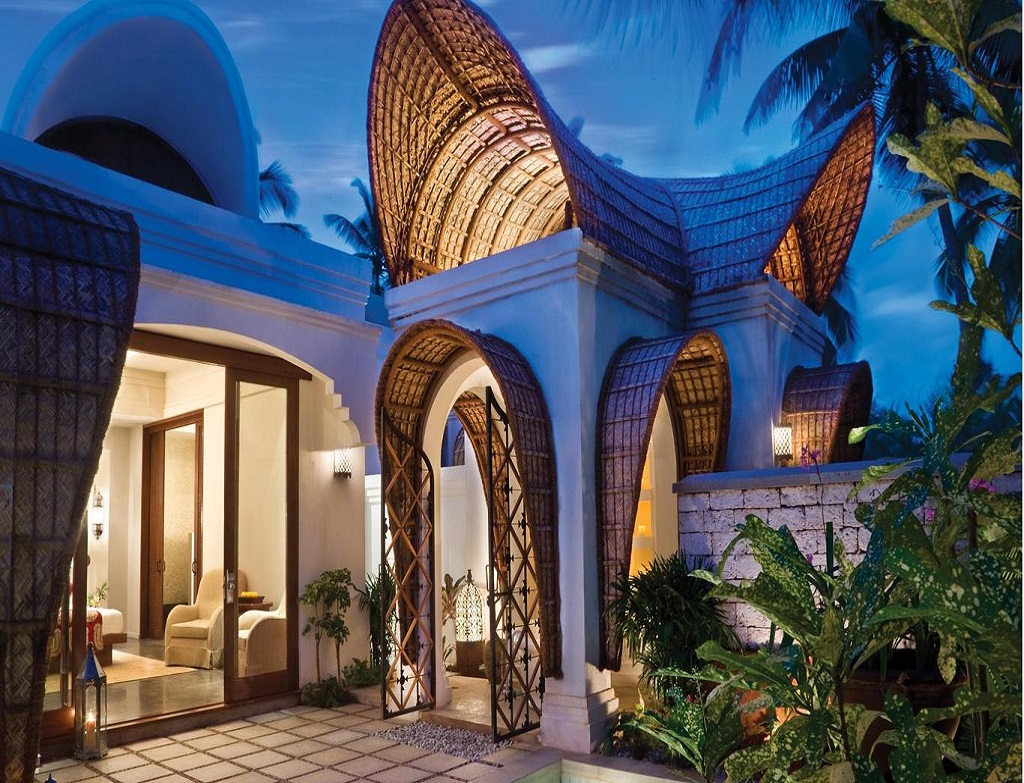 Vivanta by Taj is another very beautiful Ayurveda & spa Resort in India. Located in a heavenly and benign area, this place has an onsite spa, which is considered one of the best ones across the world. Guests are granted a blissful environment and blessings of the secrets of Ayurveda. The therapeutic ambiance around Kappil Beach is so benevolent that it uplifts your entire being and makes you feel gentle and peaceful.
You can indulg in the many healing and Ayurveda therapies, other healing treatments, and beauty rituals, that together align your body, mind, and soul. The Jiva spa present here has many soulful and divine Taj signature therapies, rejuvenating body rituals, Indian time-tested therapies, Yoga, meditation, and many Ayurveda therapies that count for healthy living and can refresh and freshen you up completely.  The place is highlighted by the Kappil River that leads you to Bekal Beach where you can have a soulful and romantic dinner. You can also explore the Bekal Forte, an infinity pool, well-stocked bar, multi-cuisine restraint, Kettuvallam(houseboat)cruise on the Kasargod backwaters, along with some beautiful sprawling gardens, and seafood specialty cuisines.
Isola Di Cocco, Kerala-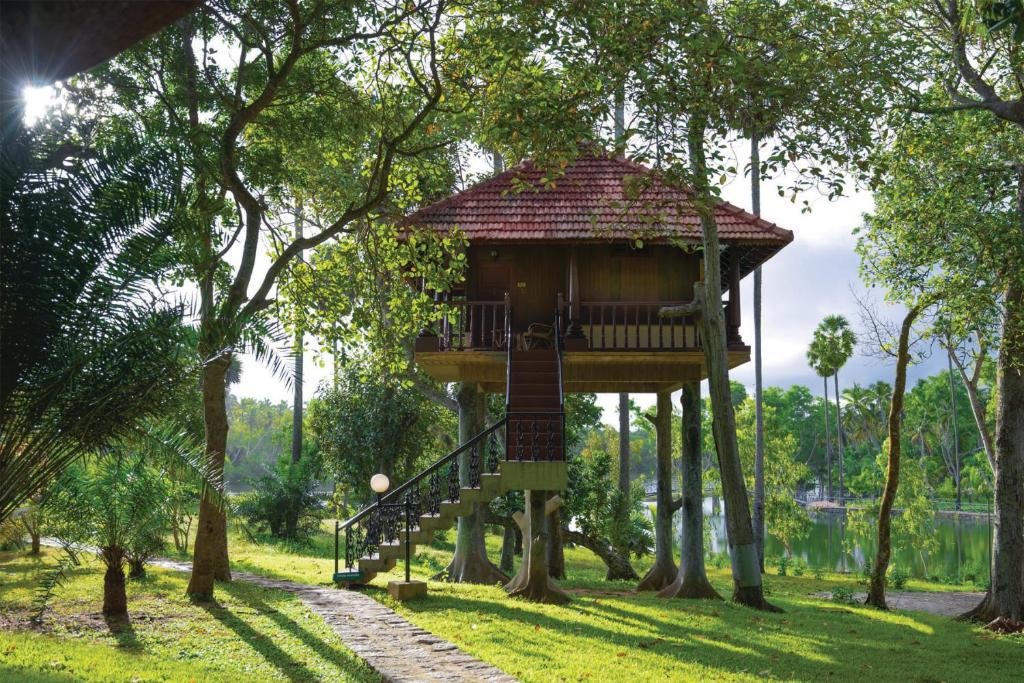 Isola Di Cocco, also known as the "island of coconuts", with River Poovar that flows along houses this place as one of the very best Ayurveda Resorts in India. This place is a divine paradise that will leave you in a state of pure bliss. Many Ayurvedic treatments and therapies are provided here under the supreme care of skilled Ayurveda doctors, medical teams, and experienced therapists.
The fitness menu here includes Panchakarma packages, rejuvenation, body immunization, de-stress, and body-purification therapies, body-mind relaxation therapies, Yoga and meditation sessions to revitalize your physical, mental, and spiritual system, anti-cellulite programs, slimming programs, and beauty care. You will feel great while you relax in the soulful setting of the lavish oasis of Ayurveda. You can stroll in the lush gardens and on the sandy shores, Boat in the backwaters, play indoor games, swim at the outdoor pool, practice at the fitness center, and eat at the multi-cuisine and mouthwatering restraunt which also has a seafood specialty.
Hilton Shillim, Shillim, Maharashtra-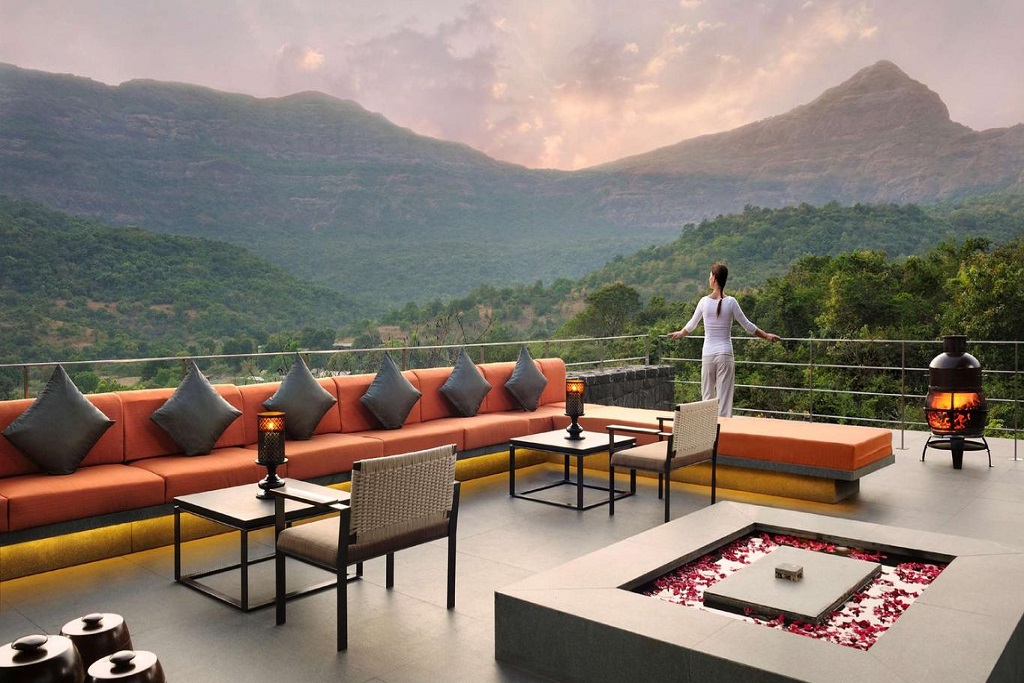 Hilton Shillim is one of the very best Spa and Ayurveda Resorts in India. This place offers a wide variety of treatments situated in the lap of the Western Ghats and spread across 70 acres of lush green environment that harmonizes your senses. You can spend a relaxed and peaceful vacation in this breathtaking mountain beauty. A range of pampering treatments are offered here which will leave you overjoyed and contented.
Hilton Shillim offers  Ayurveda therapies and treatments such as acupressure, yoga, meditation, chakra cleansing, reiki, naturopathy, pranic healing, watsu, pilates, and hydrotherapy. Along with this it also offers great benefits of rejuvenation, detox, anti-aging, Ayurvedic Rejuvenation, holistic wellness, and beauty enhancement. This place has a total of 17 treatment rooms, a relaxation center, meditation caves, hydrotherapy tubs, music, dance, and pottery studios, a restraint that overlooks the misty mountains, a jungle trek, an institute for cooking, and many more.
Somatheeram Ayurveda Resort, Kovalam, Kerala-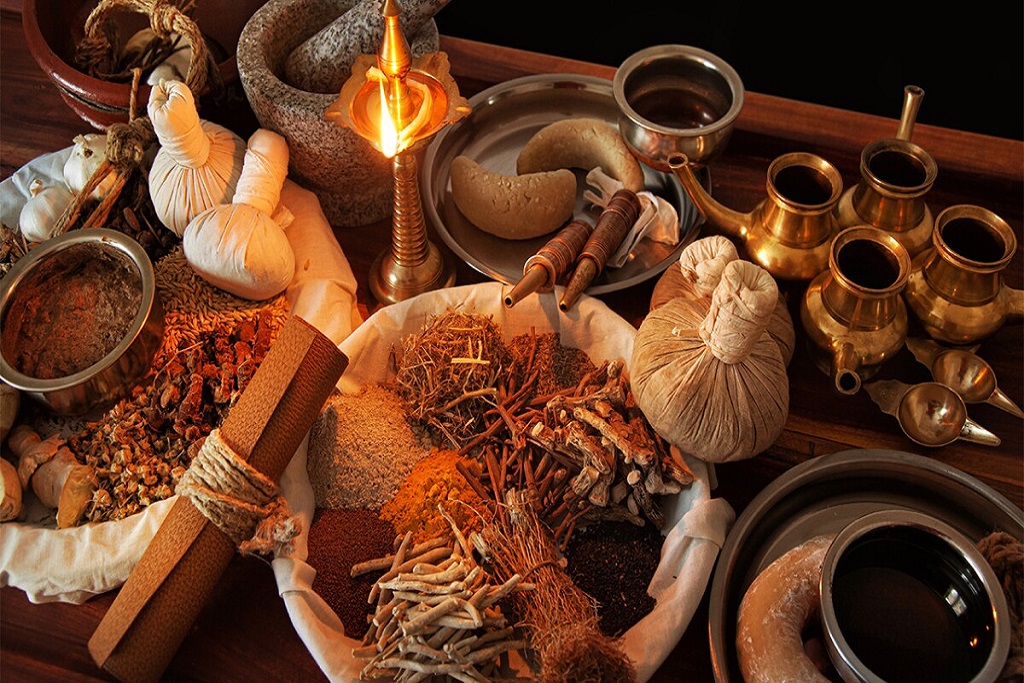 Somatheeram Ayurveda Resort is a restful and pleasant place to spend your vacation. Located near the shores of Kovalam, it is one of the best Ayurveda destinations in India. You can indulge in the essence of Ayurveda which is close to heaven and is located by the sea. The therapies and treatments here are inspired by ancient Ayurveda, which is considered the Vedic science of wellness and health. The spa here has a very charming ambiance which includes the choicest of the therapies that are set aside and administered by an expert team of Ayurveda doctors, therapists, and yoga experts.
Many types of treatments are dealt here like detoxification, rejuvenation, anti-aging, slimming, beauty care, stress management, and a plethora of other services as well. After a detailed prognosis of body type and the ailments or diseases, healing exercises, treatments, therapies, and diet regimes are advised. Many traditional Kerala cottages offer special yoga menu, Ayurveda spa, yoga center, Ayurveda hospital, and Ayurveda courses as well. In addition to this, you are also invited to visit the beach, sprawling lush gardens, and sightseeing.
Devaaya, The Ayurveda and Nature Cure Center, Goa-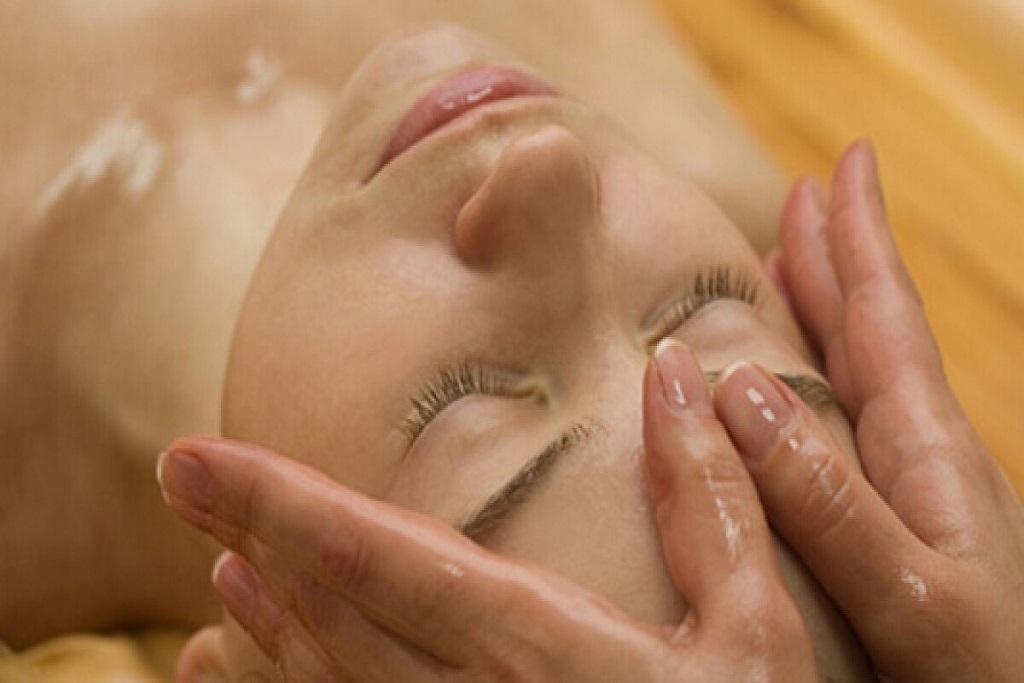 Devaaya is one of the best Ayurveda resorts in India, located amid coconut groves, very close to the Mandovi River in Goa. It is essentially equipped with elements of rejuvenation with many features of a 5-star luxury resort and is an ideal escape to nature and lush greenery all around the place. Devaaya, the Ayurveda and Nature Cure Center is a divine center for healing combined with a holistic approach towards benefitting mankind towards a journey of good health.
It deals with many Ayurveda treatments and therapies like Panchakarma, naturopathy, Yoga and meditation, and many other natural therapies. After a good analysis of your body type, doshas, and nature, a treatment course is suggested and specially designed combined with nature therapies. Treatments here are inspired by not just Ayurveda but also healing music, wellness packages that go along with it, many different kriyas, balanced diet, pranayam, medicines, and correction of lifestyle. There is a facility for treatment rooms, a meditation and yoga hall, an Ayurveda center, a  jogging track,  a gym, steam rooms, a boutique, saunas, and a separate spa facilities, and much more.
The Zuri Kumarakom Kerala Resort & Spa-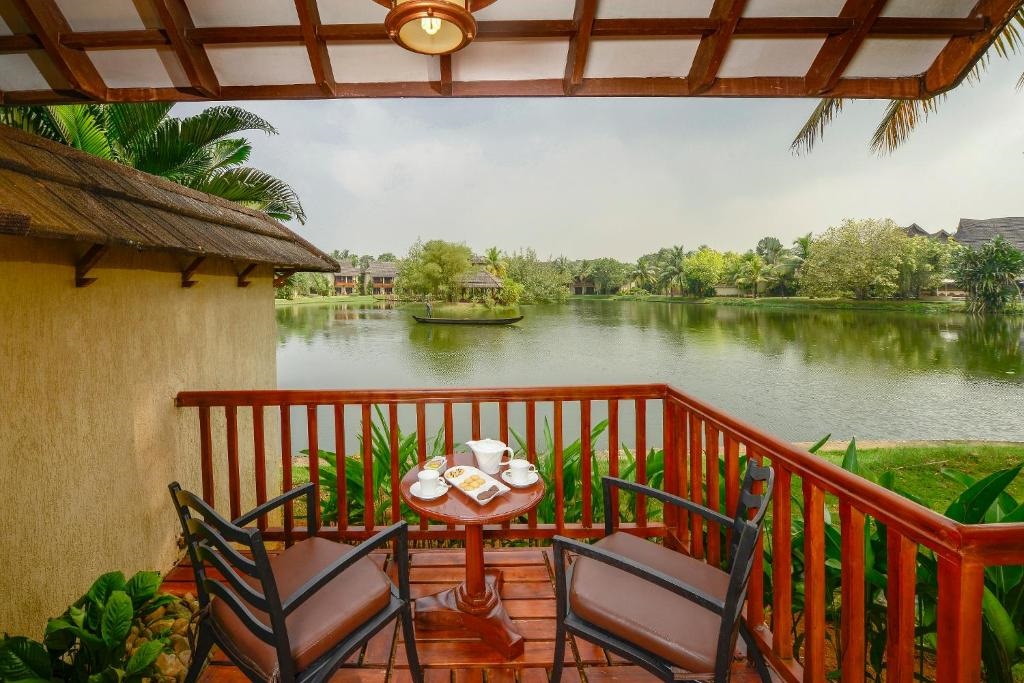 The Zuri is one of the best Ayurveda destinations in India with an unforgettable bliss combined with luxury is an unmatched experience. Its spa services are mind-boggling and are recommended by Conde' Nast Johansens as well as a winner of the Asia Spa Award for the category of the best resort spa in India. This resort is a great place for rejuvenation of mind, body, and soul offering a very relaxing ambiance, world-class treatments, and excellent facilities making it a heavenly retreat.
The Zuri Maya spa is inspired by top Ayurveda treatments along with Balanise, Swedish, and Thai massages; hydrotherapy, other oriental therapies, and Sabai Stone therapy. You can completely enjoy yourselves with the best treatment luxury rooms that also facilitate many other effective treatments such as Therapeutic massages, Maya Signature therapies, Yoga and Meditation, Maya Fusion therapies, Specialized face treatments, and Advanced Spa beauty treatments, and services, enhancing the overall bliss for your relaxing stay here.
Kairali Ayurvedic Health Village, Pallakad, Kerala-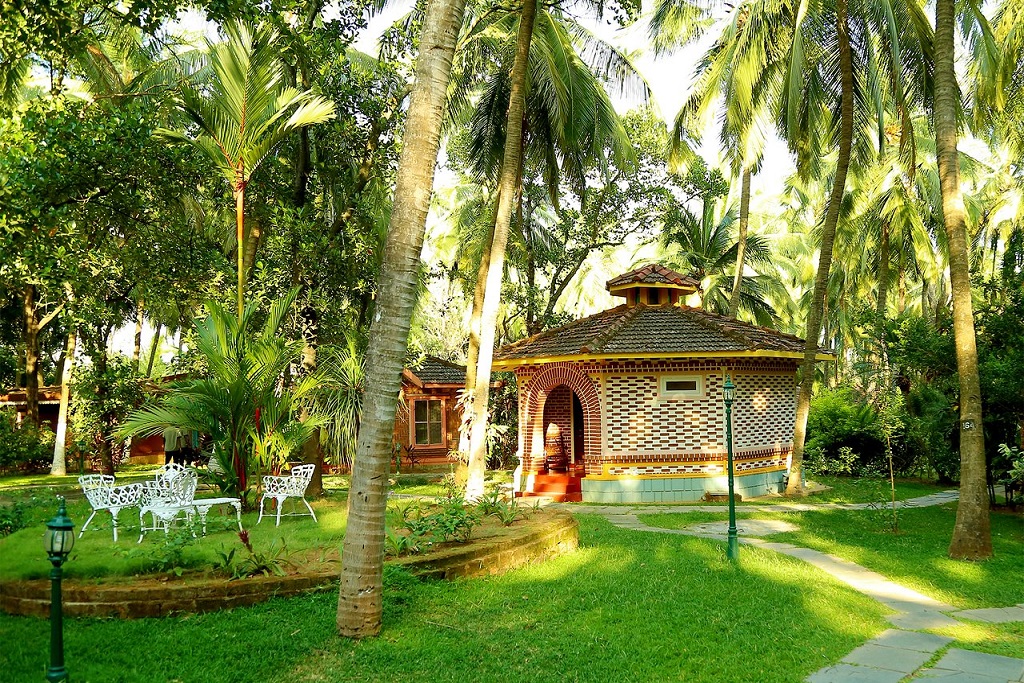 Kiarali is considered one of the very best Ayurveda and Wellness Resorts in India. Nestled in the natural beauty of the Western Ghats in Pallakad, Kerala, it is a superb combination of outstanding facilities and services, world-class hospitality, and lavish accommodation. It also won a very fascinating title in the year 2012, Best Luxury Destination Spa. This resort focuses on complete healthcare for its visitors. The incredible Ayurveda treatments and therapies here cater to the diverse needs of its guests.
Some of the best doctors and Ayurveda therapists are made available to help you analyze your body type and then recommend the best suitable therapies and treatments for you. You can also feel the spiritual healing every cell of your body as specified in the traditional Vedic community. There are also some great restraints here with the Ayurveda menu. There are fun-filled yoga and meditation sessions, lectures in Indian rituals and philosophy, palmisty, astrology, other fitness activities, and a swimming pool.
Oberoi Rajvilas, Jaipur-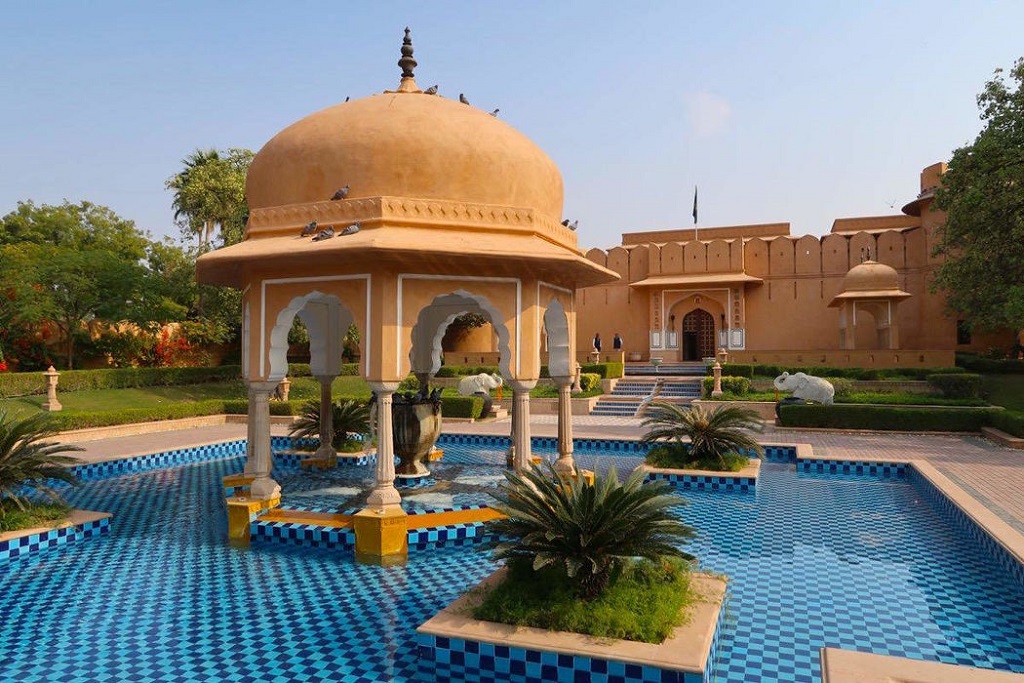 The very next resort that adds to our list is one of the best Spa and Luxury Ayurveda resorts in India- Oberoi Rajvilas, Jaipur which is equipped with royal pleasures and much more.  You can spend a lavish vacation here which also has a great world-class reputation in the industry. The Oberoi spa will nourish your body, mind, and senses to the next level of bliss. The Oberoi Hotel is a luxurious one in India that has many accolades to its name. The Ayurveda treatments along with Aromatherapy and other Western techniques are dealt with, with the help of highly trained and skilled staff, experts, and therapists.
You can choose a massage that will help you get relief and make your body and mind stable. It is popular for its Thai massages, Hawaiian and Balinese massages, aromatic massages, and yoga stretching massages. This place offers amiable hospitality, excellent services, state-of-the-art facilities, and a unique and unrivaled experience that will make a truly luxurious holiday in India. You can also explore the pool-side dinner, steam room, saunas,  lavish accommodations, bar and lounge, luxurious multi-cuisine restraints, whirlpool, gymnasium, and showers, along with delving into the beautiful and interesting pink city- Jaipur.
Kaya Kalp- The Royal Spa, ITC Agra-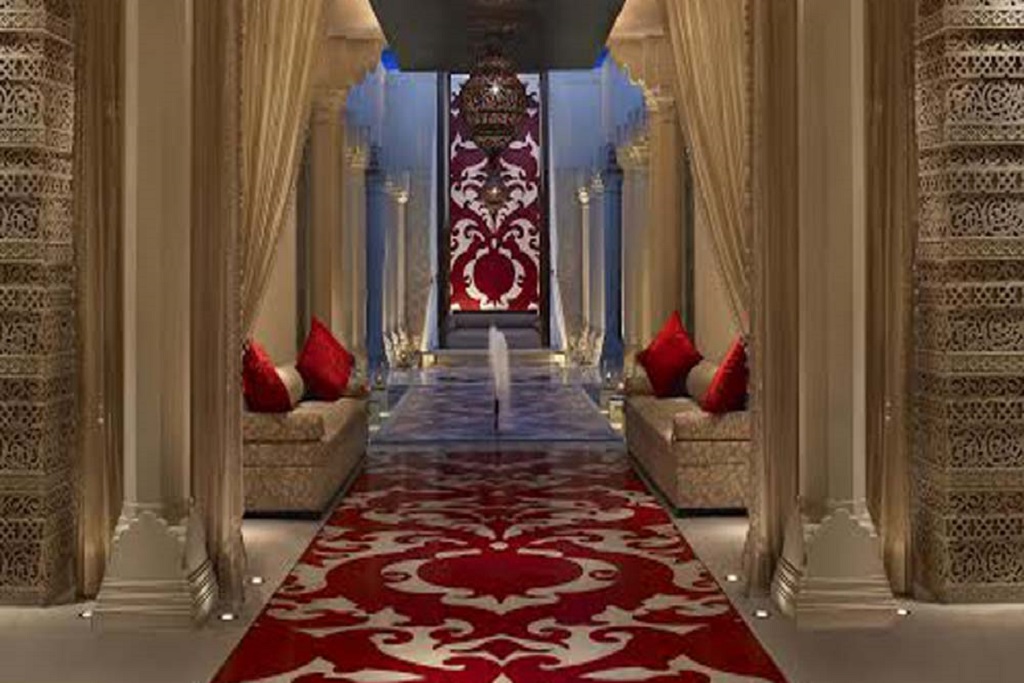 Kaya Kalp- The Royal Spa by ITC, Agra is one of the best Ayurvedic Resorts in India that caters to mental and physical well-being. Spread across an area of 99,000 square feet this place will soothe you with its royal Mughal lavish interiors and pamper you with a healing experience that will be everlasting. The beautiful Mughal architecture and grandeur with the different channels of running water, outdoor water showers, fountains, green lush courts, and embellished interiors will leave you awestruck.
You can feel the rejuvenation and high levels of relaxation with the beneficial beauty, health-related treatments, and therapies. This is an Ayurvedic resort with has a diverse range of treatments within its premises that is based on ancient customs, creating a soul-stirring experience for the welfare and prosperity of your body, mind, and soul. Treatments such as cleansing your body, stress reduction, rejuvenation, skin regimes, detoxification, purification, and Panchakarma, are some of the popular ones.