Wellness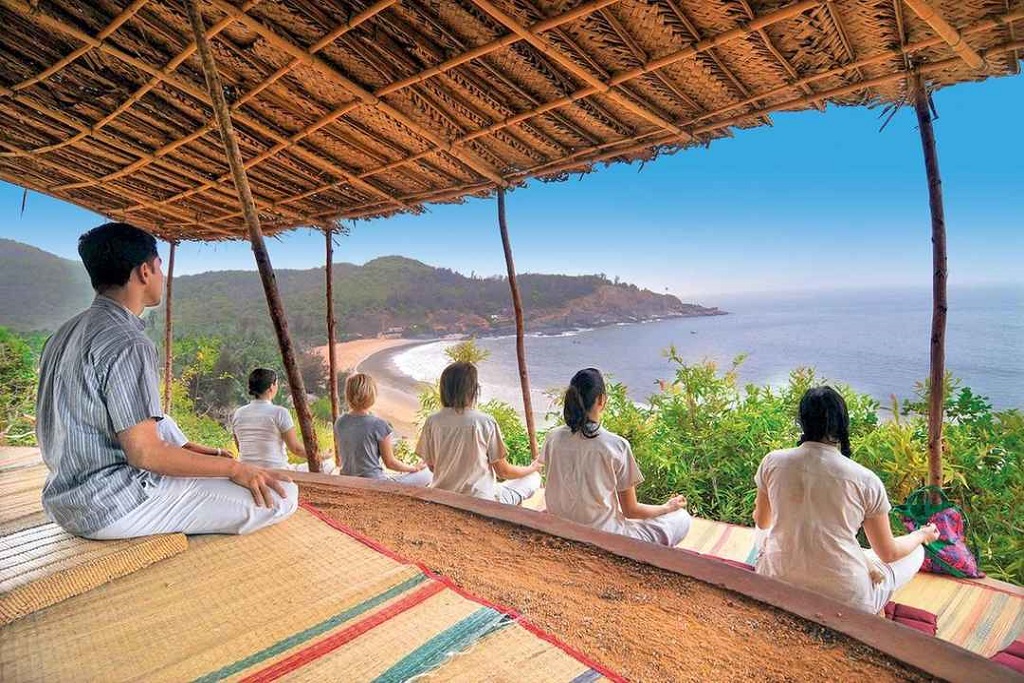 Best Wellness Retreats in India 2023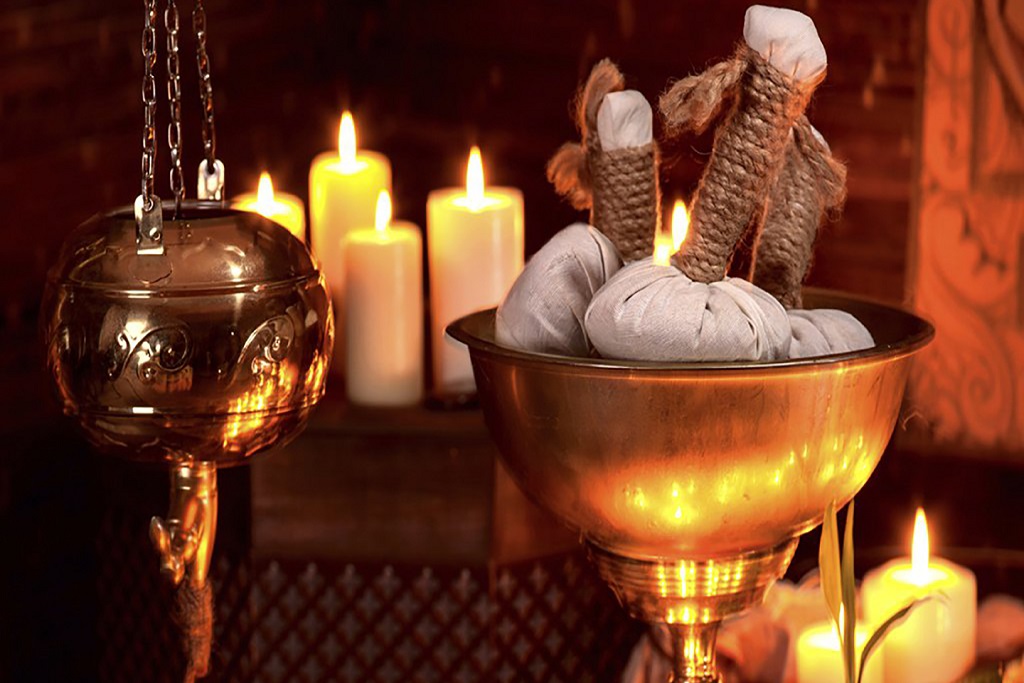 With the most engrossing and luxurious wellness retreats in India, you can spend some very exciting and memorable times and savor exquisite visits with a strong memory that you would like to come back again. Some very grand and splendid wellness retreats have been built in our country India where you can spend a superb vacation or just for great relaxation to bring change in your mood and freshen up with a much-awaited break that you have been longing for a long time. If you feel you are someone who has postponed or suspended your travel plans due to the pandemic or other reasons, then there is a great way to charge yourself, rejuvenate, and uplift your body, mind, and soul.
With the most effective ancient treatments through Ayurveda, yoga, and naturopathy, India today is one of the top destinations in the world offering a holistic break to travelers and tourists all across India and the world. More and more people are seeking healing and treatments through these wellness retreats that offer a dynamic plan for health-related issues at this global destination, India.  From the stretches of Kerala, Tamil Nadu, and Goa, these retreats offer preventive care and a great variety of treatment centres in the form of spa and wellness retreats that involve stress management, detox therapies, fitness packages, and other preventive health care measures.
While you are in India or planning to visit here, allow yourself to rejuvenate and rest in the below-mentioned Wellness Retreats that talk about some of the best features and plans that you may love to imbibe and benefit from in the long run. Let's have a look at some of the most popular wellness retreats in India:-
Tattvam In The Hills, Retreat & Spa-Bangalore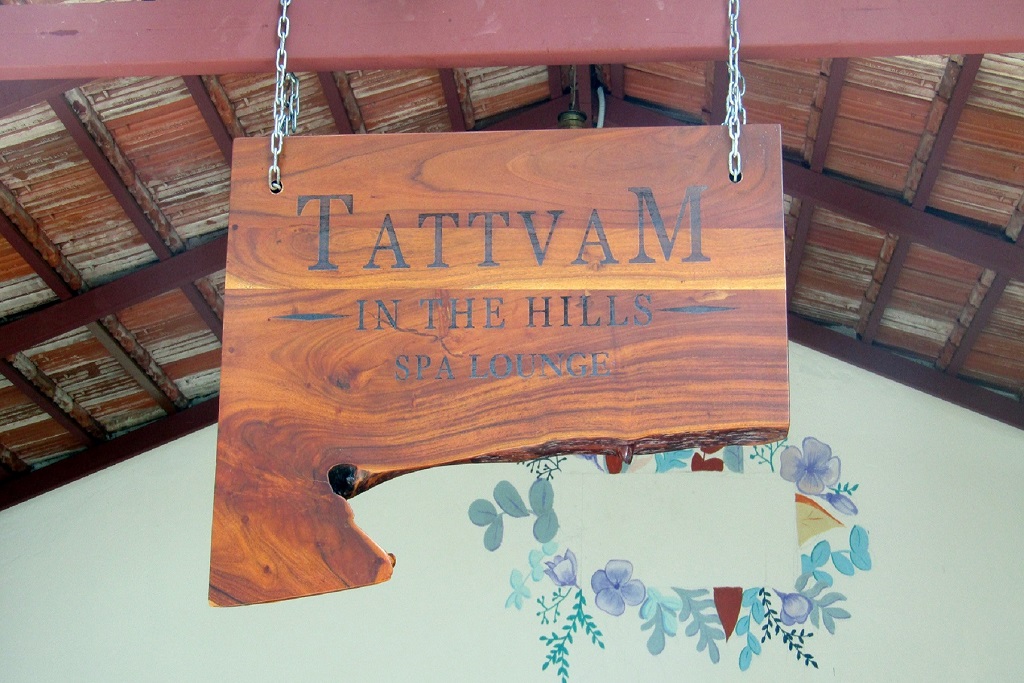 Tattvam In The Hills is a beautiful wellness resort situated near Doddaballapur, near Bangalore Airport. It is spread across a lush green area that is divine and enthralling with a pretty environment. It has a separate Ayurvedic Wellness Centre that offers wellness packages, such as, rejuvenation, detox, and Panchakarma.  It offers a very restful, private and serene adobe where you can nourish, detoxify, pamper, recharge, and heal yourself, and also if you wish, it can help you by providing a road map that guides you to the path of self-discovery.
Spread across 4 acres of landscaped greenery, this beautiful hill resort is situated only 35 minutes away from the Bangalore International Airport. Various activities and treatments that it includes are-
Authentic Ayurveda and Panchakarma rejuvenates the body.
Yoga sessions that invigorate and clean the body.
Meditation and other yogic practices that calm the mind.
Nourishing and Vegetarian food that detoxify and heal the body.
Tattvam On The Beach, Goa-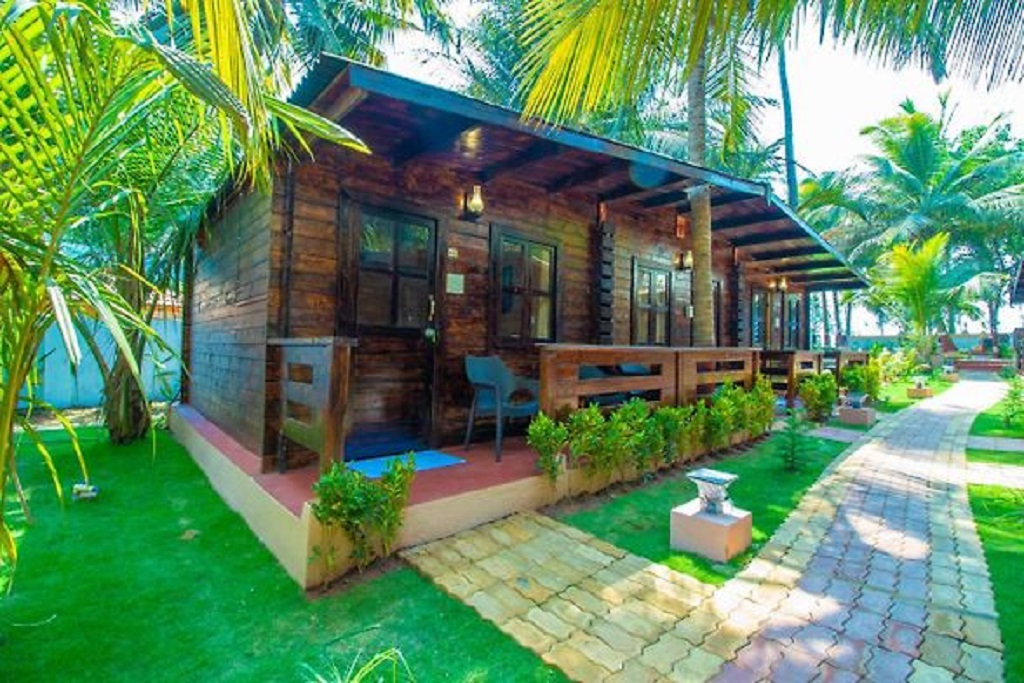 Tattvam On The Beach is a wellness retreat and spa, located in Goa. This is a sea-facing property, with a total of 8 sea-facing rooms, 2 Ayurveda spa rooms, 17 cottages, a swimming pool, a yoga hall, and is walkable to the beach. This place offers many ayurvedic treatments and yoga sessions to rejuvenate and cleanse the body, Meditation sessions to calm you down, and vegetarian food to detoxify and nourish your body.
You will be filled with vitality and positivity and will start feeling mentally and physically fit. When you are in Goa this is one of the best places to stay and feel exuberant with the much-awaited break that you must have been longing for a long time. Deep down within you, the spiritual journey can be kick-started with the many plans offered here to rediscover yourself with guided information and a tranquil environment.
Soukya Holistic Health Centre, Bangalore-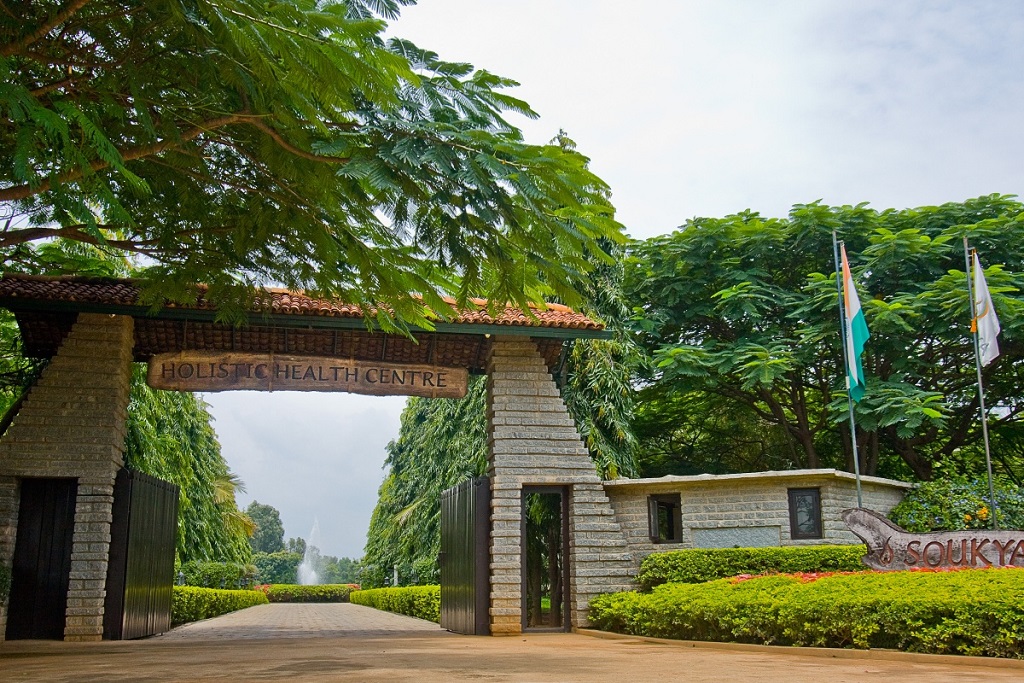 Spread across an area of about 30 acres, is a very sedate property in Bangalore city, that can help you to restore the natural balance of your body, mind, and soul. It offers natural, time-tested, and, traditional systems of medicine, like Yoga, Ayurveda, Naturopathy, and Homeopathy. Soukya is a very popular health and wellness destination that offers different treatments and programs that focus on health promotion, treatments of various illnesses, lifestyle issues and addictions, and various complex conditions. It is also home to various species of flora, fauna, and exotic birds.
Soukya offers a very calm and quiet stay with a total of 25 green and luxurious living spaces with a colonial touch. It is built and designed sustainably. It is one of the best places to enjoy warmth, comfort, and most importantly safety. The category of rooms to stay here offers- Deluxe rooms, Deluxe Special rooms, Super Deluxe rooms, Super Deluxe Special rooms, Suites, with many great facilities and features that will make your stay worth.
Taj Wellness Retreats-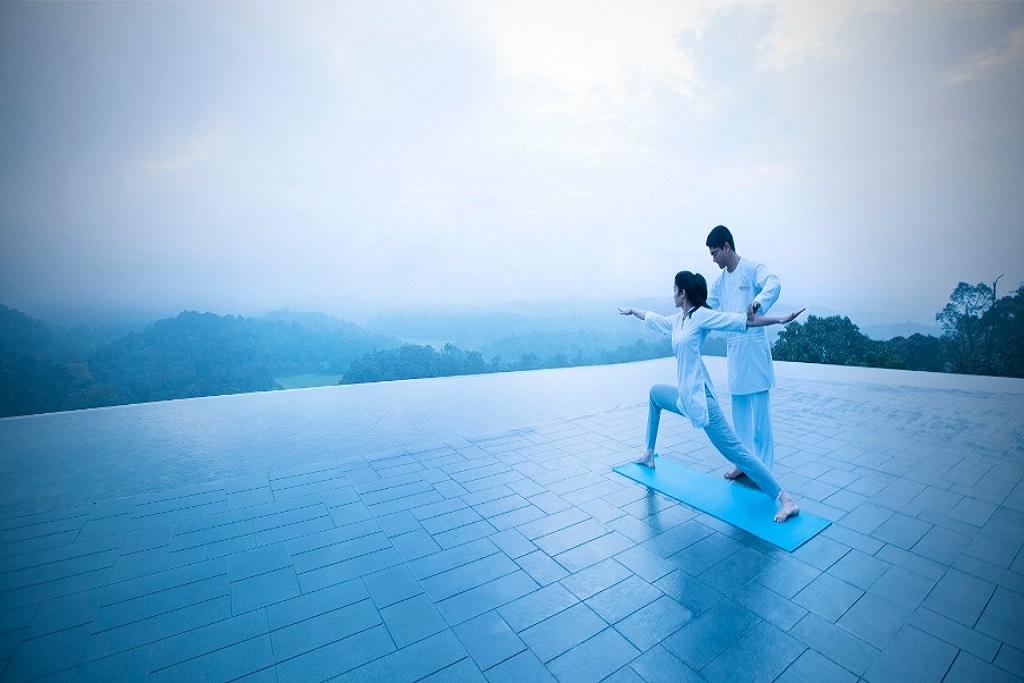 When you think about Holistic Wellness, Taj Hotels across the country provide a mindful experience with the most serene environment that is crucial for your stay. There are several Taj Hotels across India at places like Agra, Amritsar, Ahmedabad, Bandhavgarh National Park, Andamans, and so on.  You can explore the delightful experience of wellness and revitalization and can share it with the ones you love to stay with. With the many treatments, guided meditation, and yoga practices, and immersive experiences, you will feel elated and drawn toward peace and joy.
From sprawling ventures to sun-kissed beaches, from peaceful backwaters to snow-capped mountains, these carefully selected destinations bring about serenity in abundance. It also offers many healing therapies, wellness cuisines, serene stays, free consultations, and a lot of fun-filled experiences. Taj Wellness Retreats offer a spirited environment that will uplift your soul and help you with a smooth journey of mental and emotional balance.
Ananda In The Himalayas-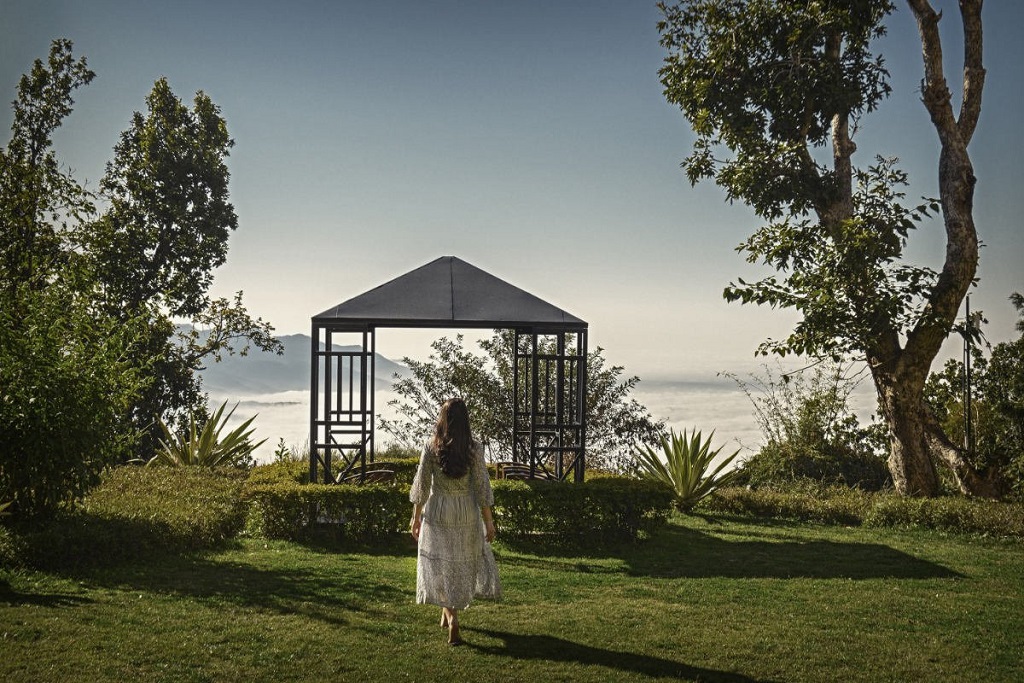 Ananda is a leading wellness retreat situated on the foothills of the Himalayas and is a 100-acre palace that once belonged to the Maharaja of Tehri Garhwal, surrounded by the Sal forests. It inspires serenity, with specialized programs that it offers to its guests. It offers a choice of suites as well as independent villas.
Ananda offers 80 varieties of spa therapies, including a wide range of Ayurvedic treatments, such as Abhyanga, Shloka, Shirodhara, much lepa, Takradhara, and many more.  With an expert team of doctors, yoga instructors, nutritionists, and therapists who come together to create valuable packages to address the wellness needs of the guests.
It has been tagged as the world's top destination spa at a global level. It was established in the year 2000 and is considered India's very first destination spa. Ananda focuses mainly on yoga and many Ayurveda practices, combined with international spa therapies.
Aahana Naturopathy Centre-Nainital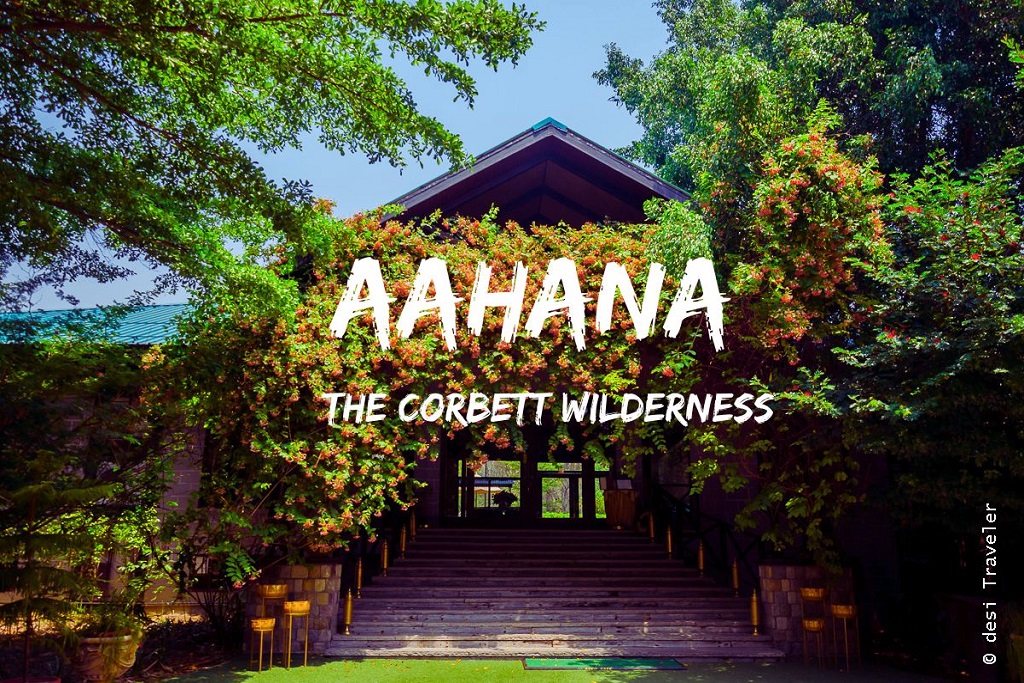 Aahana Naturopathy Centre brings to you a fusion of Nature-cure, Ayurveda, Western spa therapies, and a multitude of relaxing therapies.  You can get engaged with experts and can get advanced guidance in an eco-friendly, hygienic, and luxurious environment. This is a place that is a unique center for beauty, indulgence, and a sense of wellness at the same time. The surrounding Corbett environment allows you to pamper yourself, rejuvenate, and relax in a peaceful and conclusive environment.
The most frequent and popular therapies and treatments are:
Naturopathy Therapies-
Ayurvedic massages
Mud therapy
Naturopathy massages
Physiotherapy
Beauty Therapies-
Aahana International therapies
Detox sunbath
Herbal sunbath
Naturopathy and Ayurvedic massages
Yoga and Meditation
Disease Treatment-
Anxiety, stress, and depression
Insomnia, Hypertension, and Diabetes
Obesity, and skin allergies
Indigestion, Constipation, and Gastritis
Six Senses Vana, Dehradun-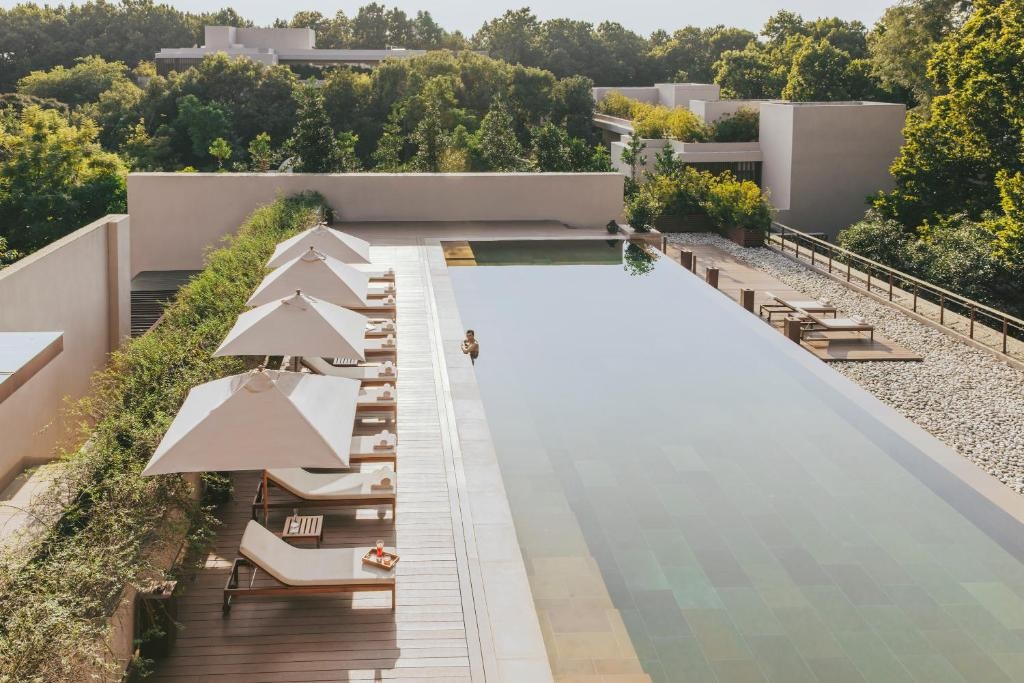 This beautiful and serene wellness retreat is located amidst the lush green Sal forests of Uttrakhand just outside Dehradun, with Himalayan foothills of Mussoorie towards the north. It offers its guests an opportunity to explore Tibetan medicine, Yoga, Ayurveda practices, and meditation in the most divine and peaceful environment. It is bordered by the beauty of the mystic region of Dehradun. This place is a refuge for all beings, people, birds, monkeys, plants, butterflies, etc.
This retreat alone is the only one in the whole world that offers Sowa Rigpa- which is commonly known as the Amchi system of medicine, the oldest documented medical tradition in the world, in the most authentic form. This system is intuitive and complex and is said to be almost 2000 years old. It combines ancient wisdom with hi-tech and hi-touch techniques. Raag therapy or massage floats in the Vatsu pool are some of the best options here dealing with myriad issues, such as physical, emotional, and spiritual.
Atmantan Wellness Resort, Mulshi-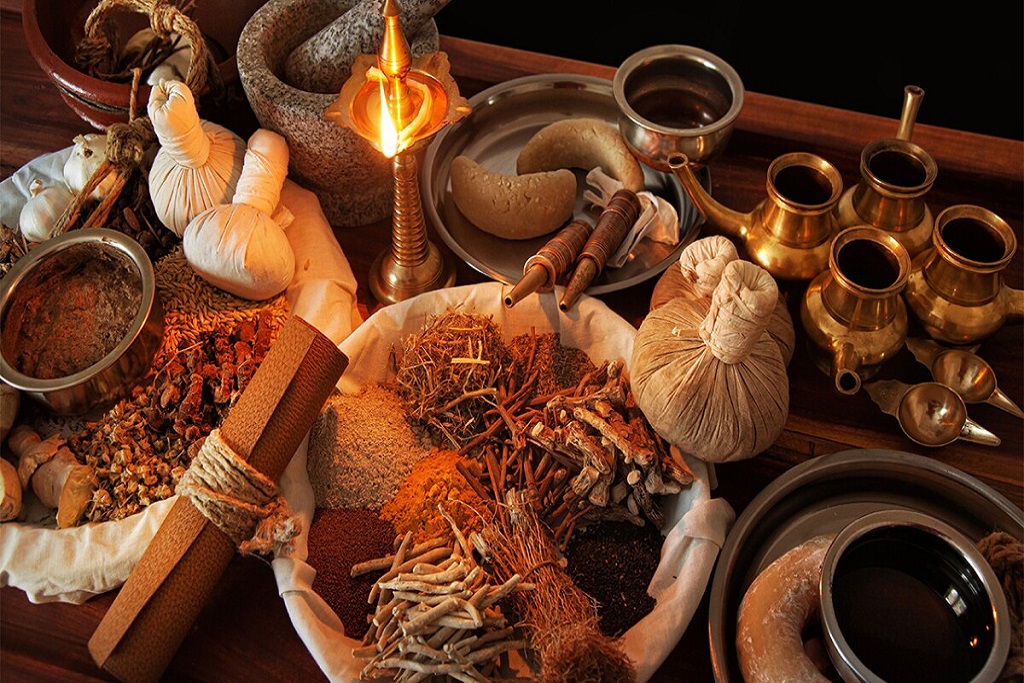 Located near Mumbai and Pune, Atmantan is considered the largest wellness center in India that makes use of solar energy as a primary source for heating water. Atmantan is believed to be a holistic amalgamation of the atma (soul), mana (mind), and tann (body). It is a very lively destination where you can reconnect with yourself, revitalize your body, and refresh your mind. It is an integrated wellness center. Guests here are served with great enthusiasm and warm Indian hospitality.
It offers 13 tailored wellness programs. If you wish to detox your body then you must experience their vegetarian spa cuisine. They also serve you with the best eating options by helping you to chalk out a dietary plan. You can indulge in the healing gastronomy which may be ideal for your body and system. With some of the top-notch pranic healers and fitness enthusiasts, this place is blessed with focused treatments that may bring about a sea change in you and you may get nourished and elated from within.
CGH- Earth SwaSwara, Gokarna, Karnataka-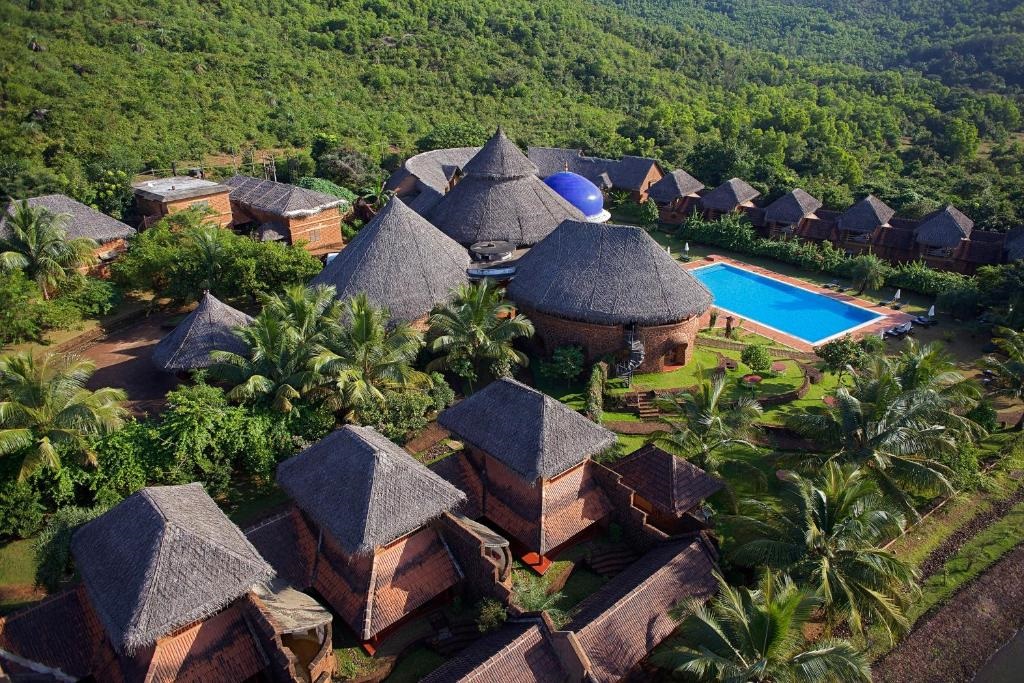 SwaSwara offers a wide variety of programs that last for 5-21 days at a stretch.  It is situated along the beachside town of Gokarna, along the coast of Karnataka. It actively provides rejuvenation of body, mind, and soul through a mix of yoga, meditation, and other hobby-type activities, such as painting, and sculpting, along with healthy living and good eating habits. Guests visit this resort and get engaged with several activities like hiking, kayaking, and cultural tours to places near the temple town. Many therapeutic practices, along with a mix of yoga, meditation, and Zentangle, a doodle-based art form are adopted here.
Away from the noise of daily lives, this place brings immense joy and enlightens the path of self-transformation, deeply engaging you and helping you refocus on what matters the most in your lives. This is a place for great celebration and enhances purity within. Restoring therapies and mindful conscious eating habits bring about great calm and a relaxed mind and soul along with energizing your body.
CGH- Earth Ayurveda- Kalari Kovilakom, Pallakad, Kerala-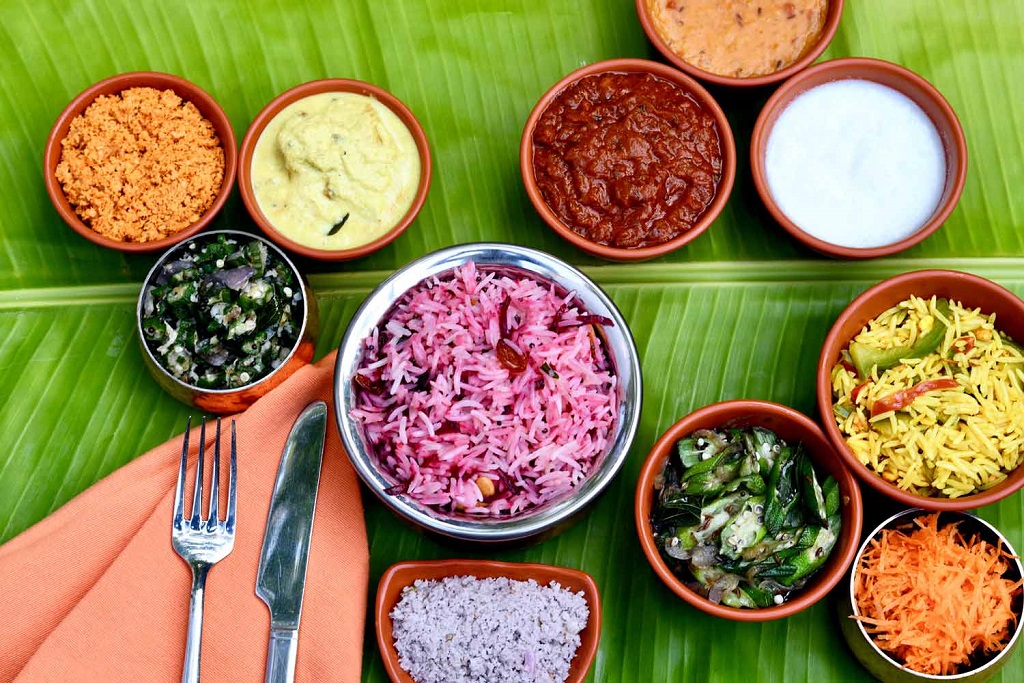 This extensive wellness retreat located in the lush green spaces of Kerala offers its guests a great opportunity to explore the practice of Ayurveda, yoga, and meditation.  With a mindful therapeutic engagement of all our senses along with inner integration of mind, body, and soul you can rediscover yourself with the sheer wonders this place brings to you.  With the great healing process that this retreat has to offer it brings about natural tranquility that enables you to focus on your inner peace
This place offers around 19 well-appointed rooms, along with modern amenities and 12 treatment rooms. The garden and the living spaces at Kalari Kovilakom complement it's nurturing and healing environment that offers a lot of warmth and an unobtrusive and quiet adherence to discipline.
Somatheeram Ayurveda Village, Thiruvananthapuram, Kerala-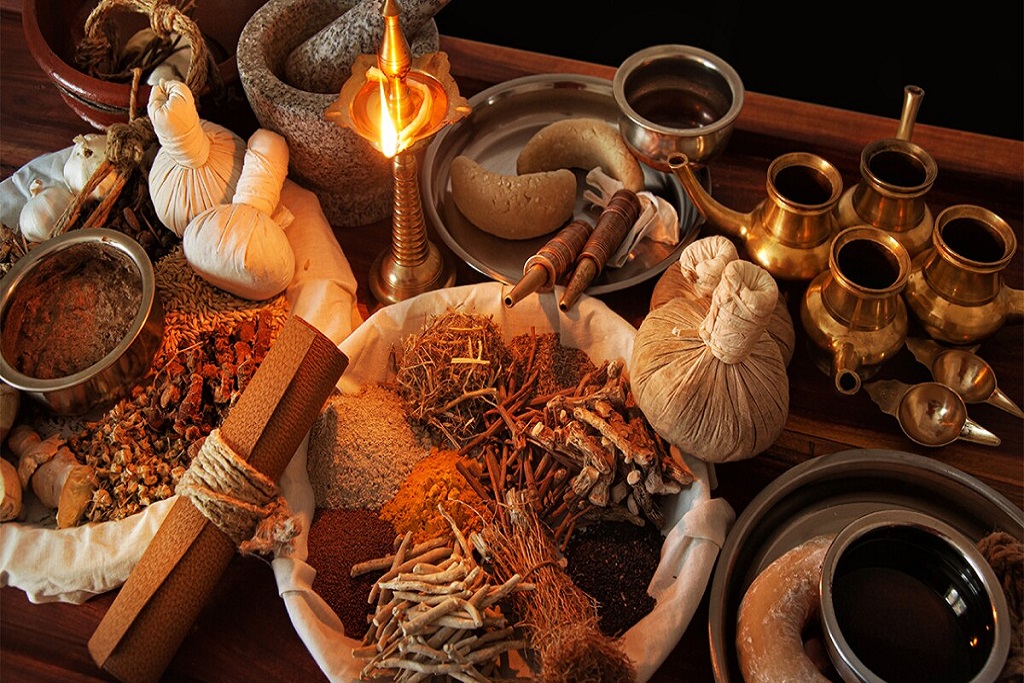 Ayurveda is one of the oldest medical systems in the world, and Kerala is considered a popular center of its practice. Somatheeram is spread across a total area of 15 acres of Chowara Beach and comprises a wide range of Ayurveda treatments for various ailments it also comprises a training center and an Ayurveda hospital. Situated on the Malabar coast of Kerala, this wellness resort is a breathtaking and divine place that can help you nurture in the right direction and can benefit you with various health problems.
The resort boasts its manufacturing unit that makes natural medicines made of local herbs and is effective in various Ayurveda treatments like Ayurveda beauty care, Ayurveda body care, Panchakarma treatments, meditation, yoga, and also for diet and medicines. Somatheeram Ayurvedic Resort has some excellent and highly skilled doctors in their team that capable of satisfying the guests with their pragmatic advice and constructive diet plans.
Prakriti Shakti, Idukki, Kerala-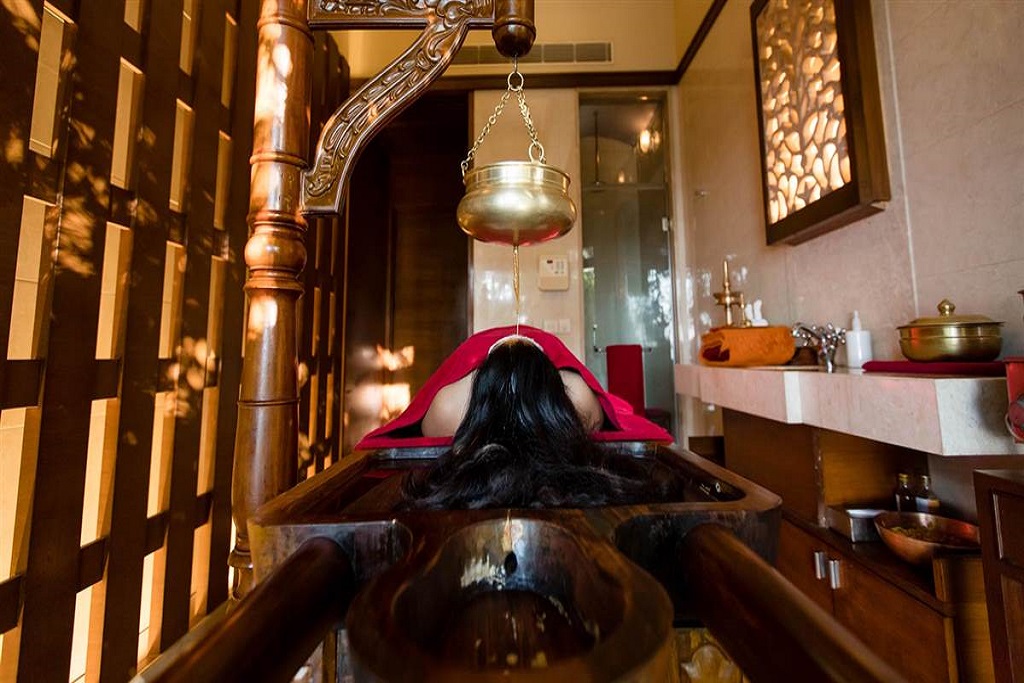 Located in the lush green hills of Panchalimedu you can rest in a peaceful and relaxed environment away from the busy lifestyle that you may be leading. You can transform and discover the new you leading to a meditative pause. Embark on the joy of living in a conclusive environment where you can participate in naturopathy and yoga.
This place is surrounded by the serenity and beauty of nature taking you around all over the place. The treatments dealt with here are for Diabetes, Hypertension, High Cholesterol, Weight Management, Stress-Induced Disorders, Obesity, cardiac health, naturopathy detox, etc. All treatments start from almost 7 days onwards, treating patients above 14 years of age. Prior consultation is also available before booking which can also be done online with the doctors at the centre.
Kairali Ayurvedic Health Resort, Palakkad, Kerala-
Kerala is often considered a tropical mystical land that comprises scenic beauty all around the place and where Ayurveda originated at an early age. Its beauty mesmerizes everyone around and is home to all Yoga and Ayurveda enthusiasts. The Ayurvedic healing resort at Palakkad in Kerala is simply a haven that offers its guests the best modern as well as holistic therapies that they can benefit from in the long run. At the same time, it also stays true to all the ancient principles of Ayurveda, Yoga, natural health, and traditional Vedic cultures, etc.
Specialized facilities and Gurus that deal with Ayurveda and Yoga are available at the center which grants specialized training programs that you can choose from. Also, this place follows a particular curriculum, lays down important Ayurvedic therapies,  and offers its guests delicious vegetarian food that is handpicked from the organic garden that is their own. There is an evening Yoga and Meditation session that is followed at the end of the day in a relaxed lap of nature, also offers an evening dinner to gain that extra energy, making your day complete with successful learning.
Niraamaya Retreats Surya Samudra, Kovalam-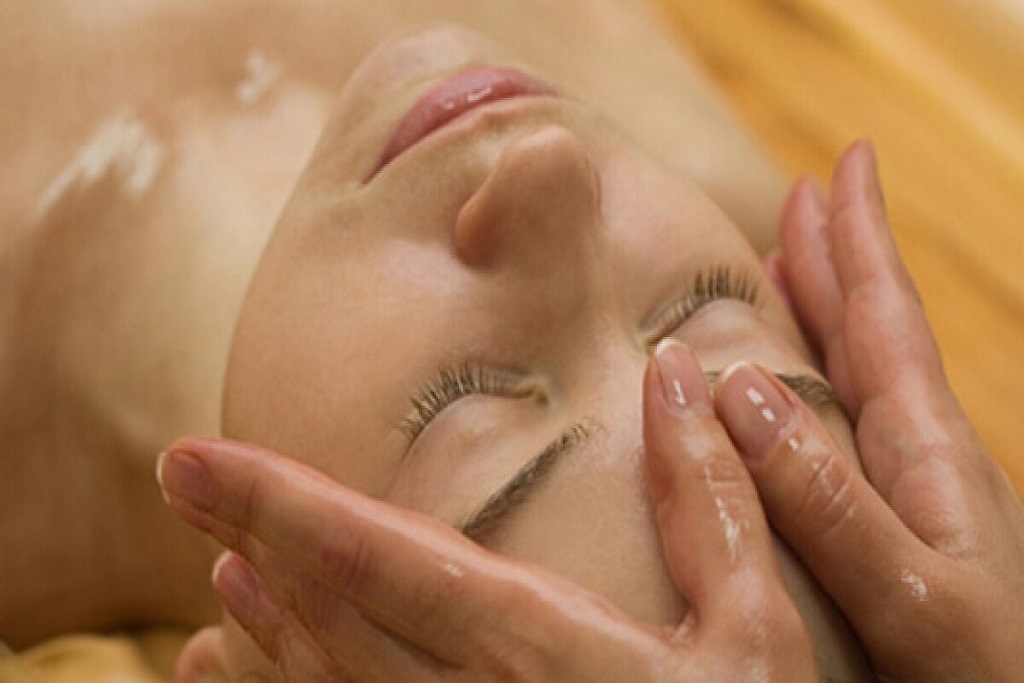 The scenic beauty that this place presents and offers mastery of Ayurvedic therapies to its guests. It touches down a dramatic cliff and bordered by a beach is a very awe-inspiring view of the Arabian Sea, that offers a wellness retreat in Kovalam. This place helps you to rejuvenate yourself with some very beneficial remedies that are still prevalent and are associated with Indian healing modality. With the best and most ancient Ayurvedic massages, natural oils, and Ayurvedic techniques, it offers Ayurvedic massages that have passed down over generations.
The treatment of Abhyanga uses fluid strokes and warm medicated oils that emphasized promoting blood circulation in the body. This can cure chronic fatigue. Relief from different body aches is also possible by this massage. Nestled in the gorgeous cliff-top coconut grove, this retreat is dotted with traditional cottages that also represent Kerala's rich culture and heritage. Spending time on this coast with breathtaking views, watching marvelous sunsets, diving in the infinity pool, listening to the sounds of crashing waves, and experiencing the charm of swaying palms brings about an enjoyable and a fun-filled holiday that can benefit your mental, emotional, physical health.
Hilton Shillim Estate Retreat & Spa, Lonavala, Maharashtra-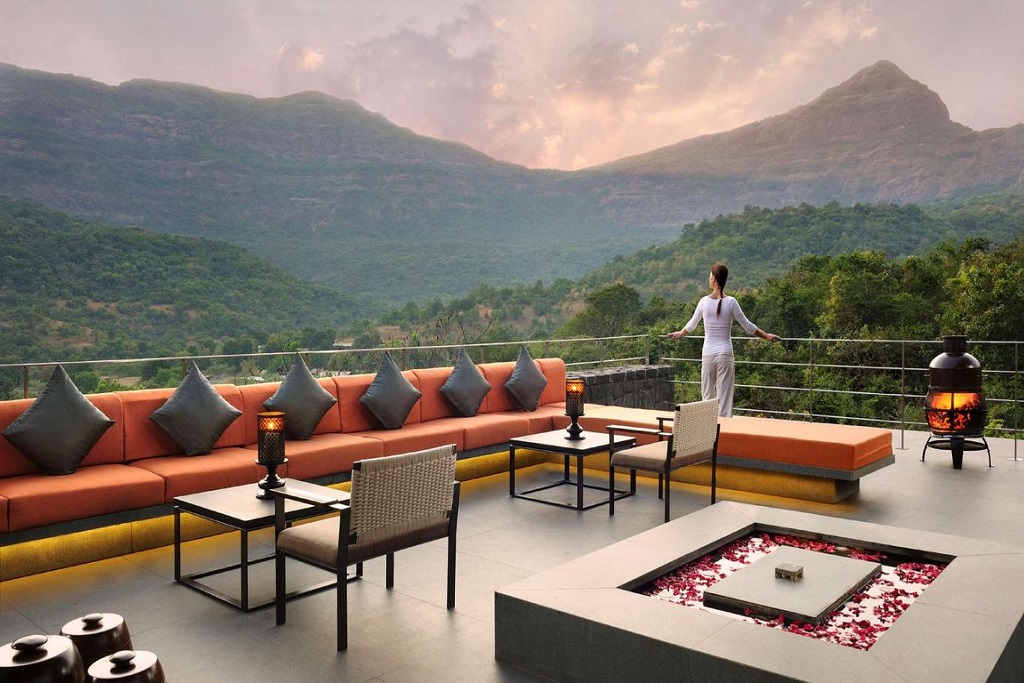 Hilton Shillim is a luxury retreat and spa in close proximity to Mumbai and Pune is a well-connected bridge between an all-green nature and you. It comprises all-villa eco-conscious spot well renowned for the Japanese form of eco-therapy. Surrounded by a forest environment, it absorbs similar vibrations and positivity that can immerse you in the lush green beauty and elevate your spirit.
It inspires many such programs that can alleviate stress, and maintain good blood pressure, and Blood pressure to a great extent. This place is situated very close to the small village of Shillim, nestled in the Sahydari mountain range. You can expect a personalized connection with many wellness programs such as conservation walks, yoga, meditation, and cooking lessons. There are separate Ayurveda inspired dining halls, private villas, and quiet zones that can help you regain your inner self and calm your senses amidst the beautiful views of the Western Ghats.
Nimba Nature Cure and Holistic Centre, Ahmedabad-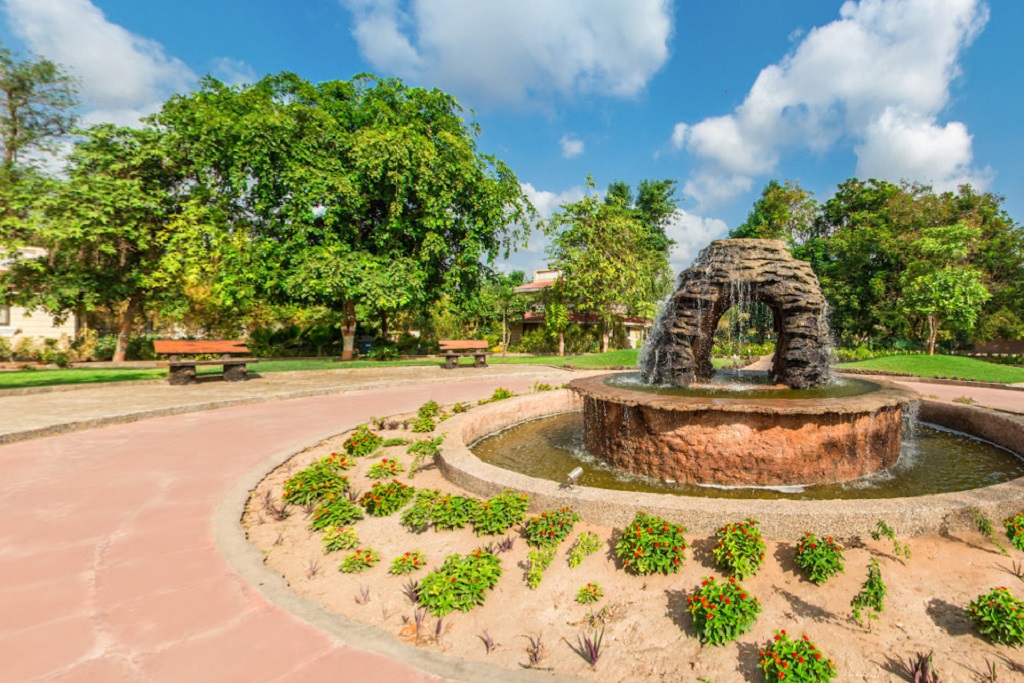 A blend of modern science, ancient wisdom, and traditional practices together make up the true essence of Nimba Nature Cute and Holistic Centre in Ahmedabed. True to its nature this place is a soothing wellness retreat that offers great pleasure and harmony to all its guests. The holistic approach that this place carries with the many remarkable services that it has in store for its all, the perfect harmony and great positivity and serenity uplift your inner peace. The greenery at this place will make you feel close to nature and leisure walks around this place will help you to dive into the beauty of nature and its surroundings.
The many health programs offered here are- Holistic Programs- Yoga, Meditation, Ayurveda, Naturopathy Wonders, Holistic Therapies, and Physiotherapy. Other Treatments- Respiratory ailments, Gastro-Intestinal Disorders, Endocrine Disorders, Musculoskeletal Conditions, and Lifestyle Disorder Management. Retreat and Revive- Healing Abode, Cardio Gym, Meditation Caves, and Recreation Spaces.
Ashiyana- Yoga Retreat Centre, Goa-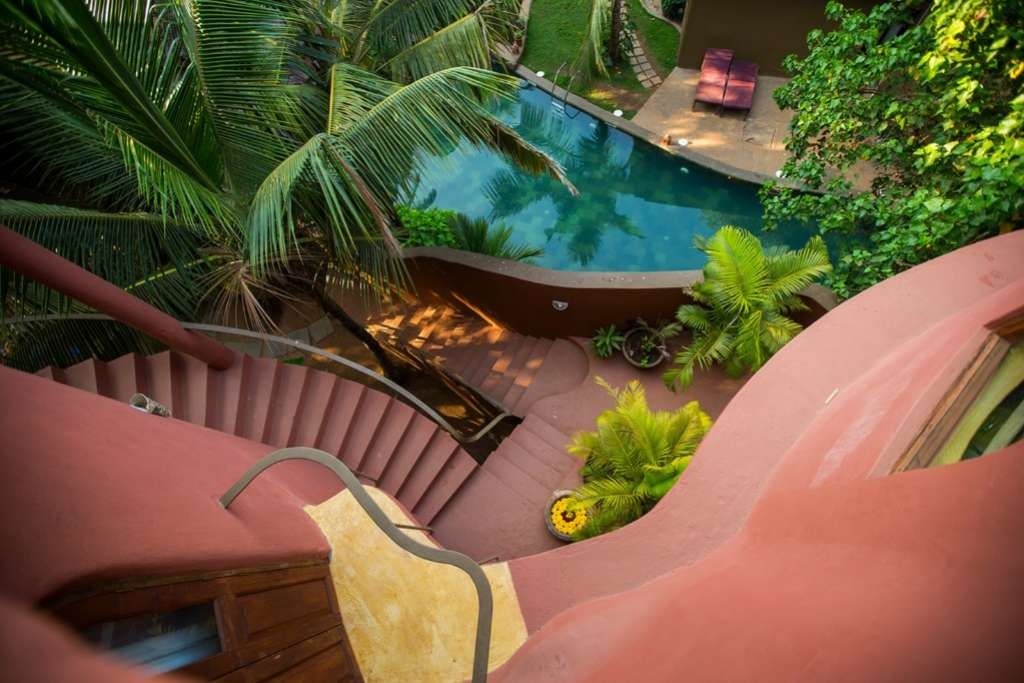 Spending time at Ashiayana Yoga and Wellness Retreat, Goa offers an enthralling and pacifying journey that will not just make you feel at home, it will also recreate a very supportive, nourished, and loved experience. Embracing arms opens the newest of avenues that can encourage you to keep the next step in your journey that leads to peace, spirituality, and good health. It is a healing haven that will simply leave a smile on your face, will calm you down, will uplift your spirit, will widen and expand your heart, and ease your body.
You will get to embrace some of the very best experiences while you are at this wellness retreat. It offers Yoga and Spa services, Panchakarma therapies and treatments, Yoga Teacher's training, and underlying a soothing journey towards optimal health with great benefits in the long run. You will get to learn a new regime that will make you focused in life and help you follow a routine that is valuable and best suited for you.
The Leela Palace, Udaipur, Rajasthan-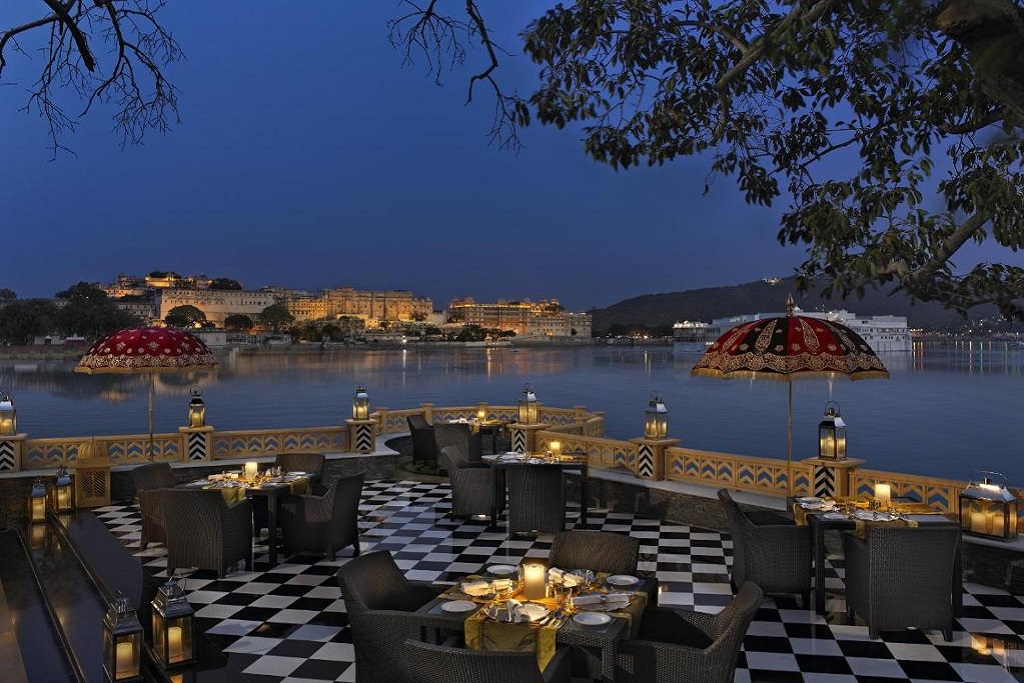 Elegance and grandeur meet modern comfort and luxury wellness at The Leela Palace in Udaipur. This wellness retreat is located on the banks of Lake Pichola. This place is home to Espa, one of the best spas in the city. Many Ayurvedic treatments, seaweed, hot stone therapy, and healing mud treatments are carried out here.  Espa is equipped with modern amenities and offers some very beneficial health-associated treatments that you will enjoy following. Along with indulging in Hotel's services, you can also experience the cultural offerings that the city has in store for you.
This place offers spiritual journey packages, spa treatments, stress relief treatments, yoga, and meditation along with specialized health cuisines that you will be delighted to have. This place is wrapped in graciousness in hospitality that brings about Indian culture combined with ancient values. With the unique location of this resort, beauty in its abundance, art that is soothing to your eyes, culture, and cuisine that is offered with thoughtfulness, celebratory rituals, and purely valuable treatments, all combined in the form of art will bring love and harmony along with great health and mental peace.
Six Senses Fort, Barwara-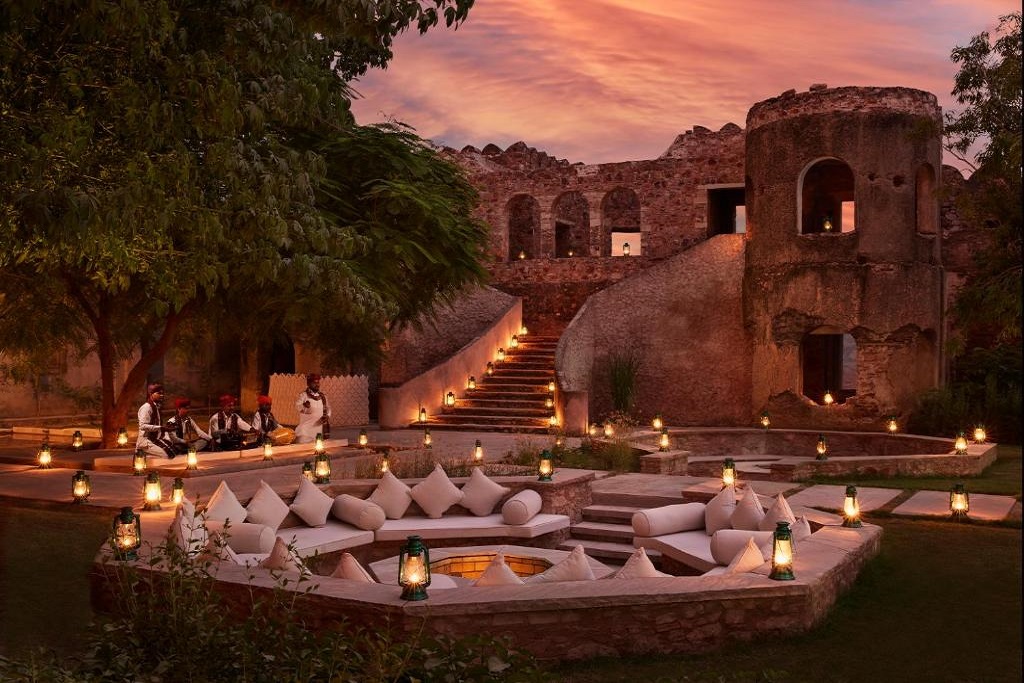 This is a 14-century beautiful royal palace that is now converted into a sanctuary of wellness. This palace was originally owned by a Royal Rajasthani family and it faces Chauth ka Barwara Temple. This is a fort that encloses two temples and two palaces within it. It is now designed as a top-notch wellness resort with a regal ambiance and graciously formed to create a lifetime experience for its visitors and guests. While being here, you can enjoy a sensational view of the temple and the Barwara Lake which integrate a landscape that is purely scattered with beautiful forests towards the east along with water features and plants all around the place.
It's an enchanting, fairy tale experience with beautiful mustard flowers all around, fertile agricultural fields, rugged wilderness, and wellness treatments available on the same piece of land. You will discover various fitness programs that this place has to offer you. You can discover the new you and follow practices like a blend of fitness and Ayurvedic rejuvenation, boosting your immunity, calming you down, mental peace, loving your heart, discovering yoga, practicing meditation, detoxification, inner cleansing, sleeping well, and many more.