Ayurveda
Ayurveda Resort
What is an Ayurveda Resort?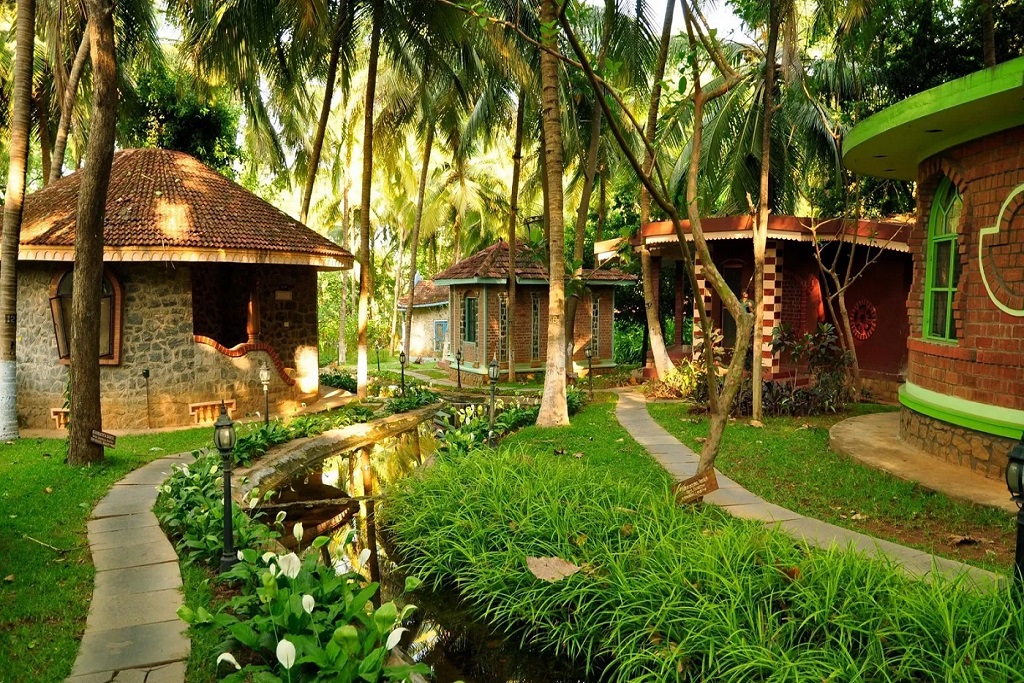 These days many of the guest houses, hotels, and other places to stay or rest include the term Ayurveda or Wellness, such as Ayurveda Spa, or Ayurveda Resort to their descriptions or names.  A Resort is a place where any people can rest or sport, with the sole purpose of relaxing and taking a break from the mundane routine in places such as a tourist resort, a seaside, a beach, a wellness resort, or a holiday resort. And if you wish to relax and go for an Ayurvedic treatment, then you have to go to an Ayurvedic Resort.
Another widely used term is Retreat. A Retreat is a private and safe place meant for spiritual healing. Also, the meaning of a spiritual retreat can be different for different cultures, communities, religions, and beliefs. But in general, what it means is having a solitude or a community spiritual experience. When we talk about a holiday to relax, then retreat is the term usually used to describe a place where meditation and yoga are being practiced as a part of the daily routine.
How to recognize an authentic Ayurveda Resort in India?
A hotel that offers authentic Ayurveda treatment for its guests and visitors will differ from the hotels that offer accommodation including some Ayurveda massages as additional services to its guests. Apart from that, we will learn here things that you should expect from places that provide real Ayurveda as well as authentic Ayurveda treatments (or Ayurveda Resorts) and places that offer Ayurveda massages or packages that are not considered to provide proper Ayurveda treatments (or Ayurveda Spa Hotels).
Check out below some of the major differences between Ayurveda Resorts and Ayurveda Spa Hotels that are religiously on the rise in today's date:
At an Ayurveda Resort, you will be consulted by a professional physician and only after the consultation you will be recommended an Ayurveda treatment program or plan keeping in mind your current state of health.
On the other hand at an Ayurvedic Spa Hotel, you will be offered a price list of various massages that you would like to opt for along with their respective procedures. You can opt for any massage depending upon your choice irrespective of your health conditions.
At an Ayurvedic Resort, you will always be guided to stay for at least 14 days. The reason is that the traditional Ayurveda Panchakarma therapies proper time to be executed. A minimum period of 14 days is usually recommended.
On the other hand, at an Ayurvedic Spa Hotel, you can stay for even 1 night and you will be offered a massage or a particular therapy procedure of your choice.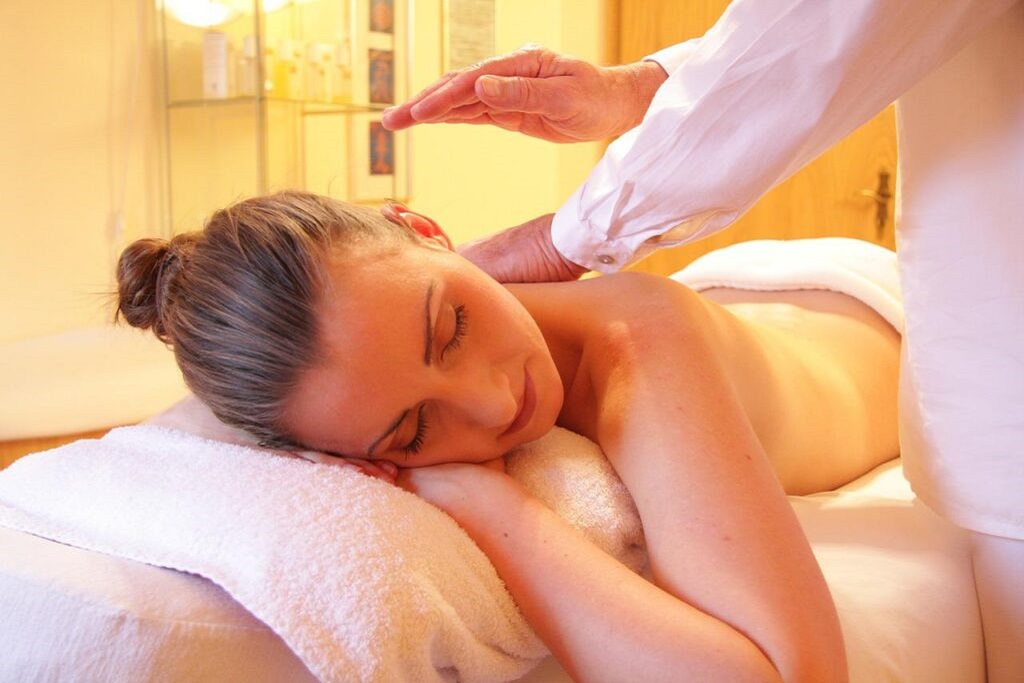 At an Ayurvedic Resort, your health conditions, physical and mental, are treated by professionally trained doctors or physicians.
On the other hand, at an Ayurvedic Spa Hotel, any Ayurvedic procedure is laid before you and offered without the prescription of a physician.
At an Ayurvedic Resort, your day is planned and scheduled according to the Ayurvedic treatment that you are to undergo.
On the other hand, at an Ayurvedic Spa Hotel, no particular schedule for the days is followed.
At an Ayurvedic Resort, only vegetarian/Ayurveda-related meals are provided.
On the other hand, at an Ayurveda Spa Hotel, you are free to choose your meal and can consume whatever you feel like.
At an Ayurvedic Resort, Ayurvedic medicines are provided to improve your health condition if required or necessary.
On the other hand, at an Ayurvedic Spa Hotel, no medicines are provided.
At an Ayurvedic Resort, the treatment program is followed by the doctor, and the program of the particular treatment is adopted according to the Ayurvedic healing system and your medical condition.
On the other hand, at an Ayurvedic Spa Hotel, there is no such follow-up program.
Tattvam In The Hills- A Fascinating Resort In Bangalore-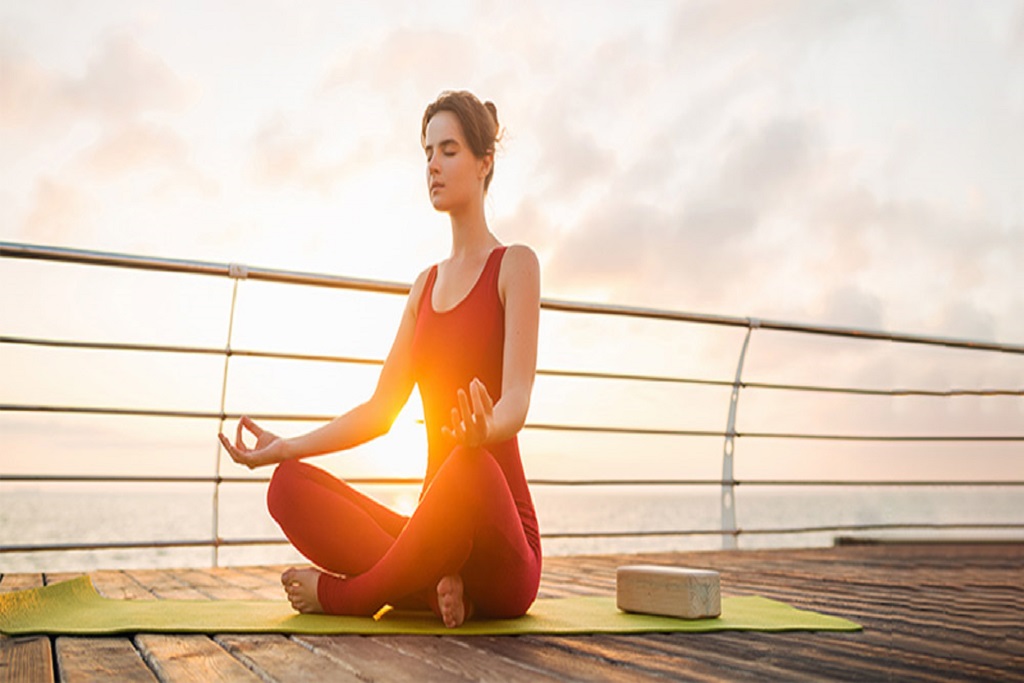 When you are in Bangalore don't forget to visit this place. Tattvam is a resort situated near Doddaballapur close to the Bangalore Airport. This amazing resort is part of the hospitality sector for the past 10 years. The Ayurvedic Wellness Center at Tattvam offers wellness packages such as Detox, Rejuvenation, and Panchakarma.
We aim to offer our visitors and guests a private, tranquil, haven to pamper, detoxify, nourish, and recharge themselves and provide a roadmap to guide them down towards a spiritual path of self-discovery.  With some of the best options to experience from, Tattvam, wishes to make your journey and stay most pleasant and worth remembering.  You can keep coming back to us with joy and peace.
Spread across 4 acres of landscaped greenery, it offers the best services that will keep you occupied with the most blissful experience. It offers the following:-
Authentic Ayurveda and Panchakarma to rejuvenate the body.
Yoga sessions to invigorate and cleanse the body.
Meditation and yogic practices to calm the mind.
Nourishing, Vegetarian food to detoxify and heal the body.
Ayurvedic Resorts in Bangalore-
Bangalore is one of the most popular wellness destinations in India. In the lap of nature, you can visit many Ayurvedic Resorts in this city. It offers a very delightful experience that can bring about ample peace to your mind. With the presence of many Ayurvedic Resorts and Retreats in Bangalore, you have ample space to determine your visit with the one of its kind. Embarking in beauty most of them offer a gateway to heaven where you can have a much-awaited break.
They offer  therapeutic to signature wellness programs that will make you realize the power of scenic surrounding beauty that you will never be able to find in chaotic city life. They also provide you with Ayurvedic medicines made up of dietary supplements and herbs after consulting a well-trained health practitioner. The balanced practice of Meditation, Yoga, Pranayam, and Satvik Diet ensure that you head towards complete rejuvenation from head to toe.
A holistic healing system serves the root cause of any illness and make all the desired efforts in curing it. Every guest in Ayurvedic Resorts benefits from the basket of Ayurvedic treatments by getting a personalized health solution for well-being. You can visit the place of your choice, get healed, and spread the word around.
Health Benefits that You May Experience in an Ayurveda Resort-
The idea behind visiting an Ayurveda Resort is to promote optimal health and calmness in your mind. Psychological well-being is the most integral part of Ayurveda and forms the basic foundation of individual's health.
Detoxification and Immunity Boosting-
With the help of the five purificatory methods known as the Panchakarma form the most integral part of the Ayurveda detox process. The five treatments such as  Vamana, Virechana, Nasya, and the two Bastis help in restoring the natural equilibrium of the body and help in detoxification.  Detoxification greatly helps in restoring the natural biological rhythm and re-energizes and rejuvenates the body, mind, and spirit. The change that occurs here strengthens the immune system in the human body which further helps in preserving good health and avoiding diseases.
Reducing Stress-
These days stress is one such cause that can lead to self-deterioration, mental illness, fatigue, loss of sleep, and many such problems. Old or young everyone seems to be facing some sort of struggle involving a lot of stress in their systems. The best way to reduce stress at any level is to revive yourself with Shirodhara, Abhyanga, Sarvangadhara, Navara Lepa, Shiroabhyanga, Phalalepa, Padabhyanga, and many other types of meditation and yoga practices are evident as the most versatile treatments in Ayurveda.
Relaxation and Self-Care-
Unwinding yourself and recovering is part of subjective well-being as it plays a crucial component of Ayurveda balancing. These nurturing practices bring about equilibrium in mental, physical, and emotional health. Special massage oils are too important in playing a great role in Ayurveda as they foster a profound sense of well-being and bring about nourishment in the body. Many therapies that include therapeutic massages, rejuvenation,  and detoxification boost vitality and help the body find its equilibrium.
Reducing Aches from the Body-
Natural therapies such as Prakriti Analysis (or Body Constitution) and Nadi Prateeksha (or Pulse Diagnosis) are considered while making a treatment plan in the most holistic system in Ayurveda. Ayurveda medicines and herbs used in various treatments are supportive in reducing edema, improving blood circulation, controlling lymphatic drainage, reducing inflammation, improving tissue nutrition, etc.  Ayurvedic medicines also help in reducing swelling, and body pains, and treating inflammatory diseases such as Arthritis, and Fibromyalgia. Many people recover from their diseases more effectively and easily after getting involved with recommended and effective physical activities, imbibing herbal remedies and antioxidants, and so on.
Anti-Aging-
An excellent Ayurveda rejuvenation therapy is Rasayana which encompasses a variety of techniques such as yoga, meditation, consumption of seasonal and daily foods, lifestyle changes, and changes in personal and societal behavior. Ayurveda promotes anti-aging techniques by promoting anti-aging activity principles and medicines that help in finding out options for a more healthy way of life.